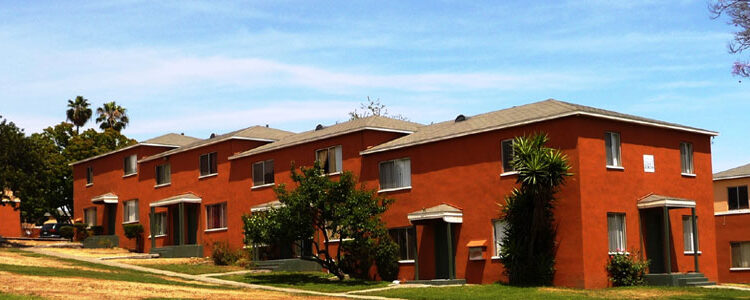 Learn more about the issue, and feel free to use any of these resources in your own efforts to raise awareness and build support for Wyvernwood's preservation. If you have, or know of, other resources, please contact us at info@laconservancy.org or (213) 623-2489.
Wyvernwood
To see why Wyvernwood is so well loved and why people are working so hard to save their community, the Conservancy is pleased to premiere a new 4-minute video. This piece captures the qualities that make Wyvernwood special and irreplaceable, things that cannot be replicated or simply transported to the proposed development. Watch the film and help us by sharing it with your friends!
We Are Wyvernwood
We Are Wyvernwood conveys the rich history and strong community of Wyvernwood Garden Apartments.
Residents of Wyvernwood provided most of the footage for the video through a project with the Conservancy and the Los Angeles Media Collective, funded by the National Trust for Historic Preservation. 
Read Wyvernwood's original 1939 brochure to learn more about the site's innovative planning and layout. Courtesy Nathan Marsak.
Life in Wyvernwood brochure, 1939 (PDF file)
For much more information about Wyvernwood's history and development, see the wonderful blog series by Village Green resident Steven Keylon.