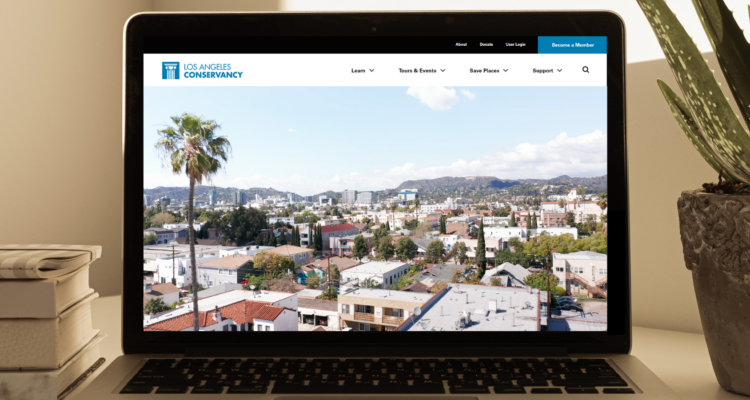 Welcome to Our New Website
We've made it easier to explore and experience historic places in Los Angeles and find the resources to preserve the sites important to you.
Our new modern design makes it easier to navigate our website and:
The launch represents the first phase of the new website. We are still moving over content from our previous website and creating new content to share with you! We are also new functionalities in the coming months, so check back often.
Thank you for visiting our website!
Important Information about User Logins
Unfortunately, we could not keep User Login information from our previous website.
Don't worry; your User Profile and all your past interactions, including membership purchases, online orders, and newsletter subscriptions, have been captured in our database.
You'll have to Register to create a new login and password to access your profile.
Below are some FAQs about our new User Profile system.
Why do I need to log in?  
There are several things you can do when you log in:
Logging in enables you to access Member Discounts for events

Review and update your contact information

 

Review and update your newsletter subscriptions

 

Review your most recent membership information

 

Review and edit existing recurring transactions 

 
 Do I need to log in to make a purchase? 
No, our new website does not require you to log in to make a purchase. However, you can only access member benefits and discounts if logged in.
If you have any questions or need help with your User Profile or Login information, please contact us at (213) 623-2489 or info@laconservancy.org.