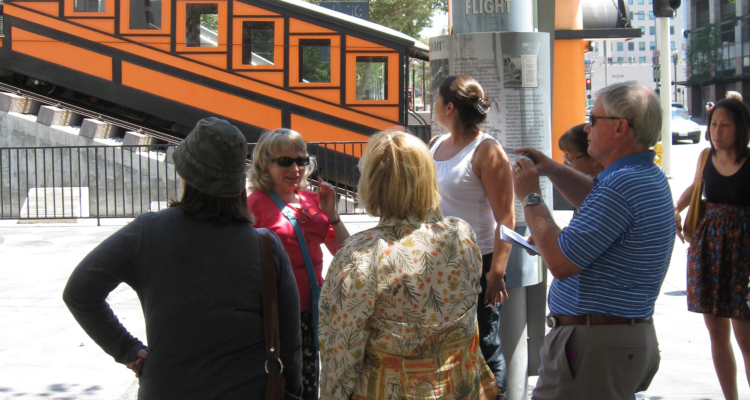 Start Your Year-End Planning NOW
It's almost that time of year again . . .
If you're like us, you're probably wondering just how it's possible the holiday season is almost here! Which means 2024 is just around the corner.
Don't fear! We're here to help with a handy year-end planning checklist:
Get your fitness goals back on track with our Saturday walking tours.
Get as many as 2,000 steps in as you explore L.A. historic architectural gems and learn about L.A. history along the way.
Have out-of-town family visiting for the holidays?
Show off Los Angeles with a private group tour of historic downtown. Rates start at only $180 for 12 people! Don't wait until December 31 to make a tax-deductible donation. Make a gift to the Conservancy's Preservation Advocacy Fund now! We need your help to preserve L.A.'s historic resources.
Getting your estate planning affairs in order?
Consider joining our planned giving group, the Pillar Society, by including the Conservancy in your estate plans. Pillar Society members enjoy special benefits, too!
Take the stress out of gift-giving with Conservancy gift memberships!
Starting at only $40 per year, gift memberships are a great way to share your passion for preserving L.A.'s history. Pair it with a Walking Tour Gift Certificate for a truly special gift.
May your year-end planning be merry!