Preservation Awards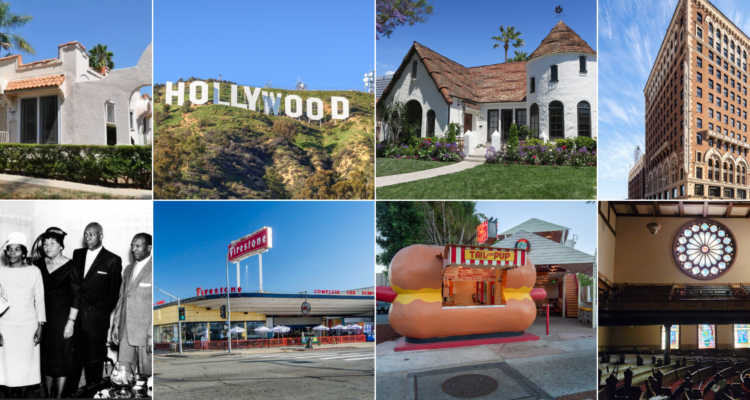 The Los Angeles Conservancy is delighted to recognize exceptional achievement in the field of historic preservation in Los Angeles County through our annual Preservation Awards.
2023 Celebration Video
On Thursday, July 27, the L.A. Conservancy celebrated the 2023 Preservation Awards winners at the historic Television City in Hollywood with a video showcasing their stories. The program celebrated their hard work, dedication, and achievement. We're thrilled to share their inspiring stories with you.
Meet the 2023 Jury
Devon Barnes, Jury Chair
Principal Associate, Gruen Associates
Arturo Chavez
General Manager, El Pueblo Historic Monument
Jessica Hencier
​Project Manager, Craig Lawson & Co., LLC
Andrea Mauk
Real Estate Professional, Writer, Artist, and Community Preservation Advocate
John Schwab-Sims
President, The Glendale Historical Society
About the Awards
Since 1982, the Los Angeles Conservancy has honored excellence in historic preservation through its annual Preservation Awards. An independent jury of experts in architecture, historic preservation, and community development selects the awards.
Award recipients range widely, from sensitive restoration, rehabilitation, and adaptive reuse projects, to groundbreaking advocacy and education efforts by individuals and groups.
In addition to the project awards, the Conservancy bestows a special Chair's Award for exceptional contributions. Outstanding landscape projects may be considered for the Coservancy's Royce Neuschatz Award for Historic Landscapes.
The application deadline for the 2024 Preservation Awards will be announced fall of 2023.