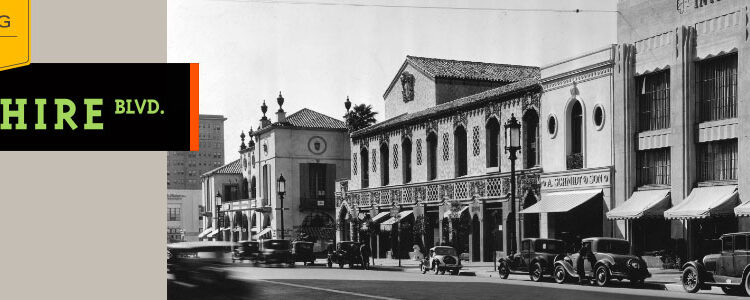 History of Wilshire Center
At the turn of the twentieth century, Germain Pellisier bought 160 acres between Normandie and Western Avenues to raise sheep and barley. His land formed the basis of Wilshire Center.
The first church in the area (Wilshire Christian Church) arose in 1911 at Normandie Avenue, paving the way for the many congregations that moved here from downtown by the end of the 1920s.
The Ambassador Hotel opened in 1921, becoming an instant landmark and fueling the city's development westward along Wilshire.
The burgeoning car culture made the neighborhood the site of some of the city's first automated traffic signals and painted traffic lanes, and the first department store built for the automobile (Bullock's Wilshire).
Elegant apartment hotels dotted the area, surrounded by restaurants, retail stores, and a singular resort (the Ambassador Hotel) that spurred the city's westward development.
After the city lifted building height restrictions in 1957, Wilshire Center filled with high-rise commercial buildings, some of which are now being converted for residential use.
As original residents migrated west and to the suburbs, the area experienced dense commercial development and welcomed new communities. It also underwent tough times after the civil unrest of 1992, when office vacancies reached 30 percent.
Having bounced back as the high-rise heart of the Korean-American business community, the area thrives once again, maintaining the legacy of this bustling thoroughfare.