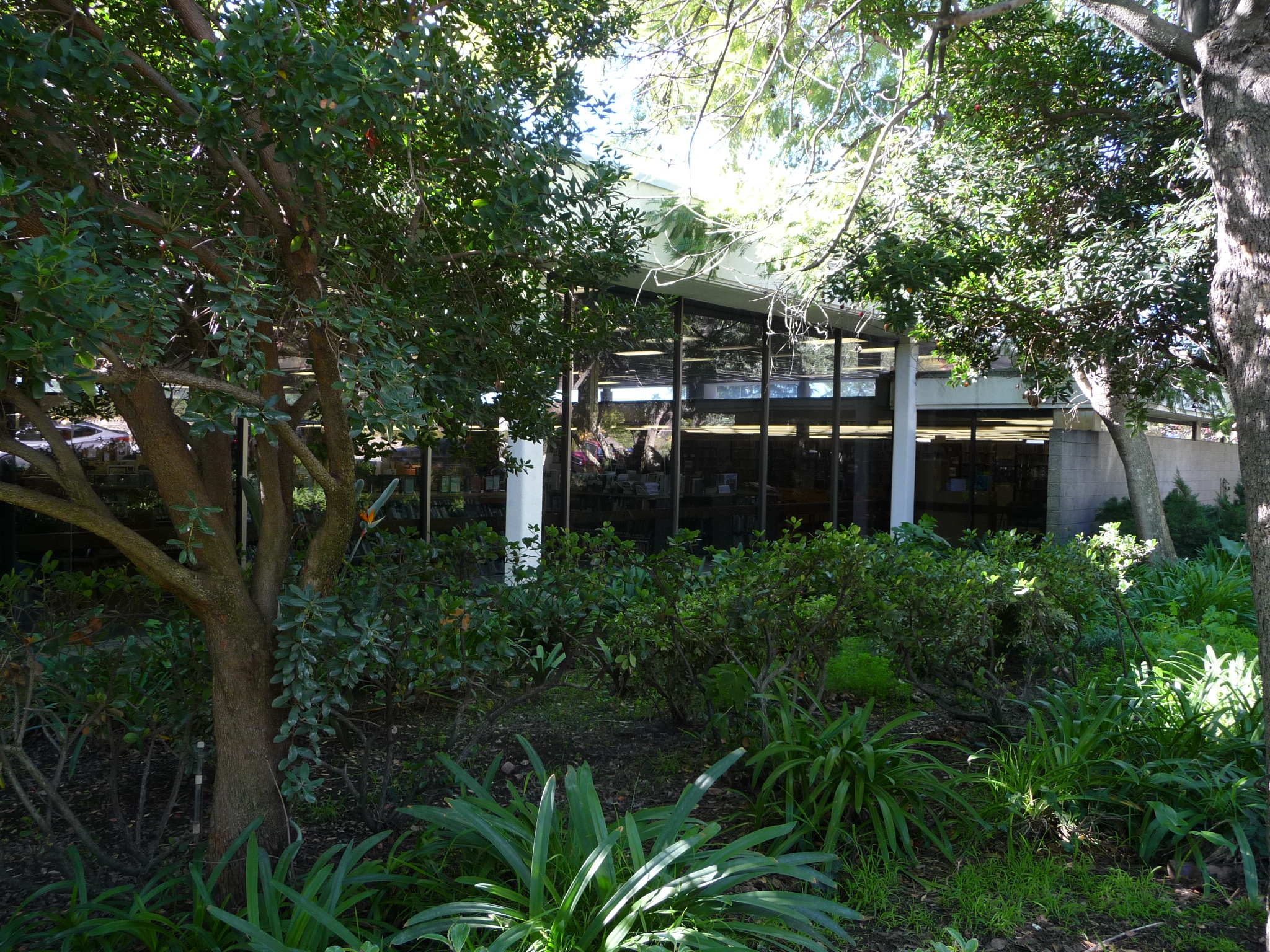 Place
Altadena Public Library
Seeming to open on all sides into its habitat, the low-lying Altadena Public Library was designed to work in close harmony with its landscape.
Nestled in a lush green landscape of tall deodar cedars, tropical species, and native plants, the low-lying Altadena Public Library seems to open on all sides into its habitat. It was designed by Altadena architect Boyd Georgi in a Mid-Century Modern style that worked in close harmony with the landscape design by Eriksson Peters and Thoms.
The landscape incorporates mature trees that were planted in the 1880s, when the site was part of the estate of Colonel George G. Green. Completed in 1967, the building is composed of horizontal planes of concrete and long, open stretches of dark glass walls, punctuated by gray concrete blocks and simple vertical supports. A wooden bridge with metal railings lined with cheerful globe lights leads to the main entrance, which displays a dramatic metal wall sculpture by local artist David Green.
The interior is planned around a central reading area with a sunken floor, vaulted skylight, and more plants (including a mature palm tree), further blurring the separation between indoors and outdoors.
To complete the union of garden and structure, clerestory windows run the full perimeter of the building, pulling sunshine indoors and lending the central reading area the softly dappled light of a forest at midday.