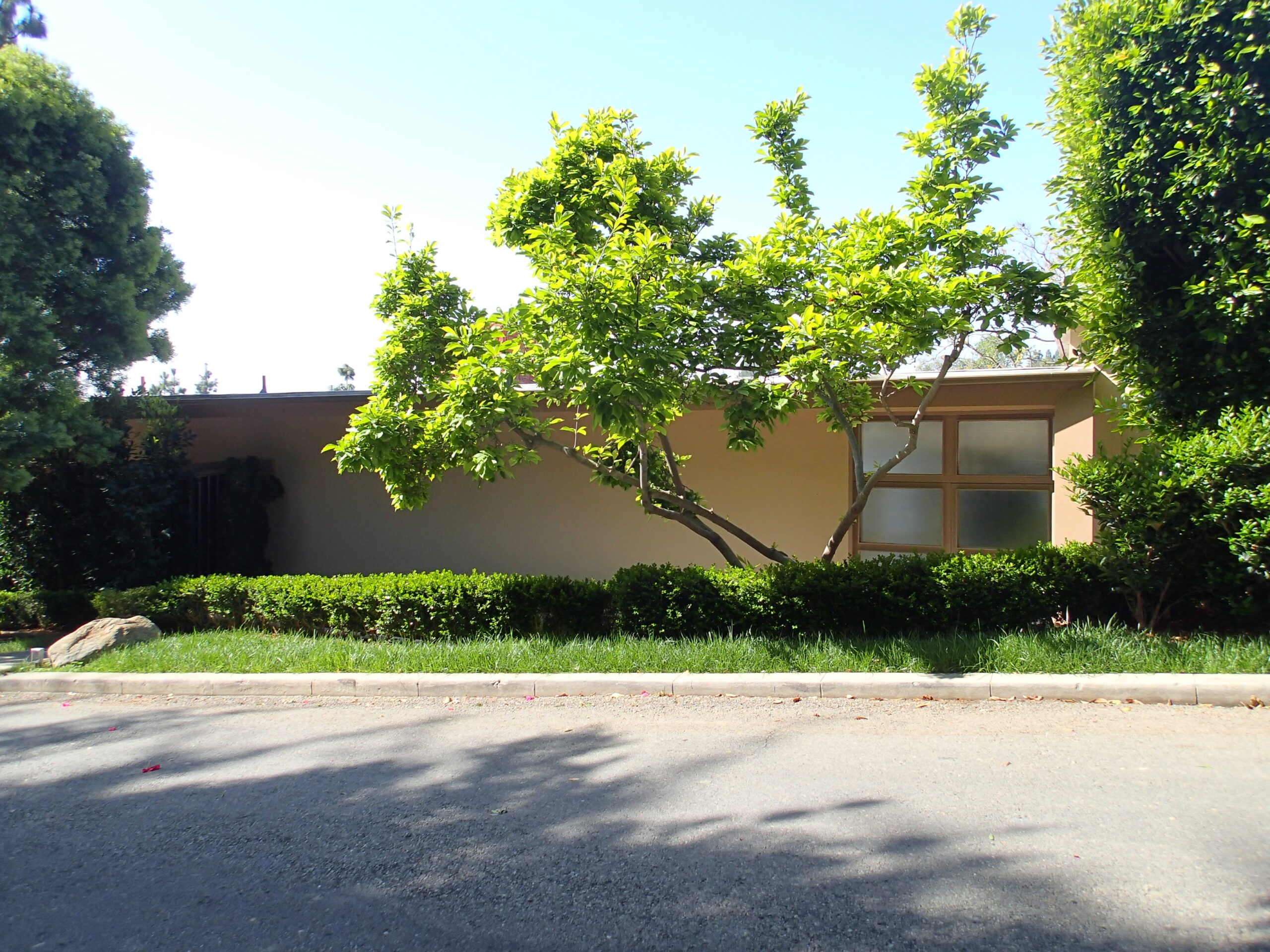 Place
Backus House
A modest, two-story Mid Century Modern house in the midst of sprawling Bel-Air mega-mansions, the Backus House is one of architect Greta Magnusson Grossman's earliest projects.
The Backus House is quite an anomaly in this part of Bel-Air: a modest, two-story, Mid-Century Modern house in the midst of sprawling mega-mansions. Considering that it currently for sale and sits on a prime lot in a wealthy neighborhood, it is an anomaly that may soon vanish unless it's purchased by a preservation-minded buyer.
The house was originally owned by television and radio actor Jim Backus, best known as Thurston Howell III from "Gilligan's Island," and his wife Henny.
They commissioned industrial designer Greta Magnusson Grossman to design a Mid-Century Modern-style house for them in the hills of Bel-Air, representing one of Grossman's earliest architectural projects. The result is a lovely example of Grossman's work, on a slightly larger scale than many of her other residential designs. Like her other houses, the Backus House features a simple plan on a rhythmic modular grid and is unassuming from the street. Its true beauty is at its rear – or view-facing – façade, where wood-framed floor-to-ceiling glass walls and a full-length balcony look out over the city.
The interior has an open plan that allows free flow through its spaces and expands the house to feel like a floating pavilion; a massive, angled stone fireplace anchors the living room while letting traffic flow around it. The Backus House is a beautiful example of Grossman's designs and is perfectly suited to its steep hillside lot.