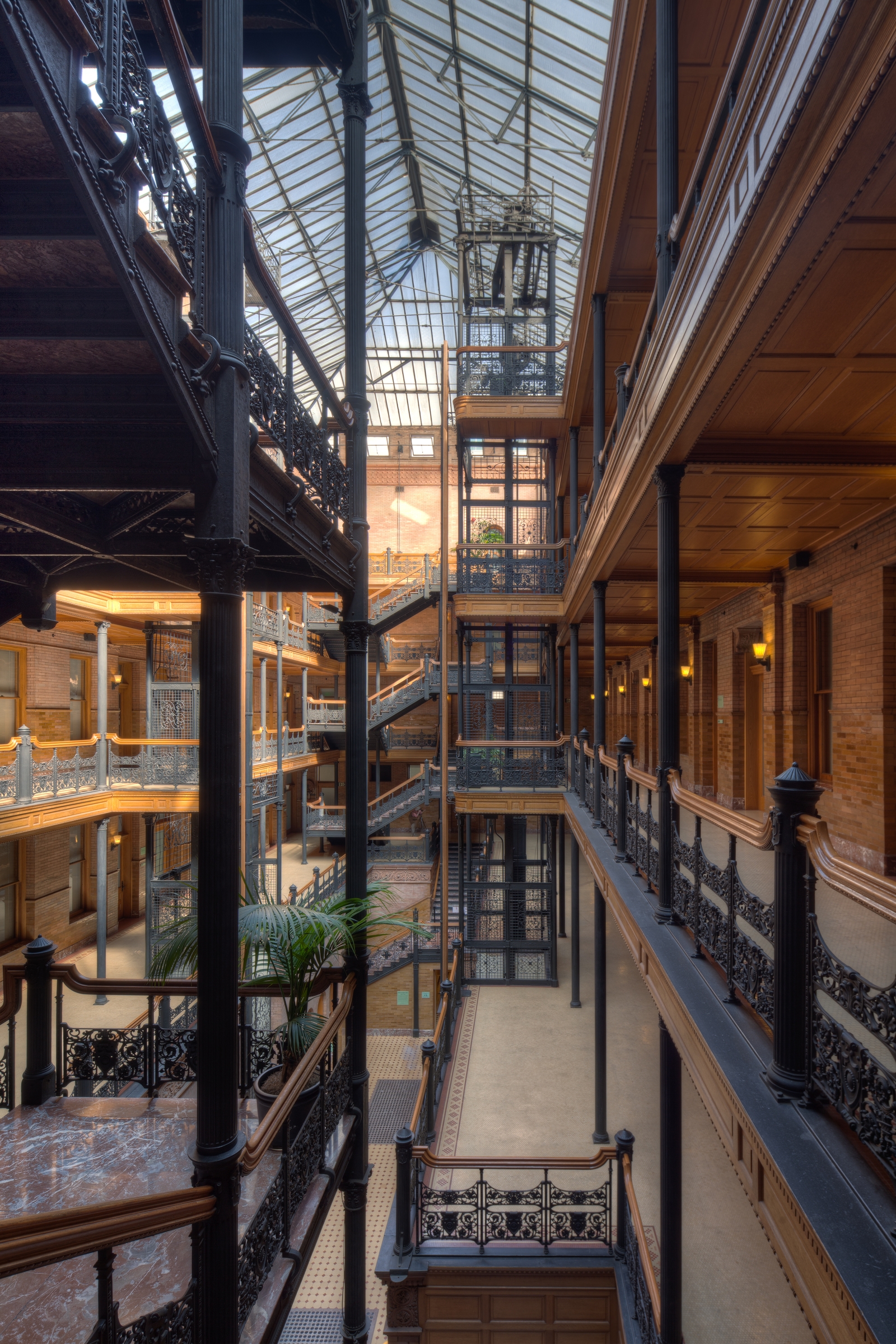 Place
Bradbury Building
Still splendid after a century, its magical light-filled Victorian court, open cage elevators, marble stairs, and ornate iron railings make this one of downtown's most photographed icons.
The Bradbury Building is the oldest commercial building remaining in the central city and one of Los Angeles' unique treasures. Behind its modest, mildly Romanesque exterior lies a magical light-filled Victorian court that rises almost fifty feet with open cage elevators, marble stairs, and ornate iron railings.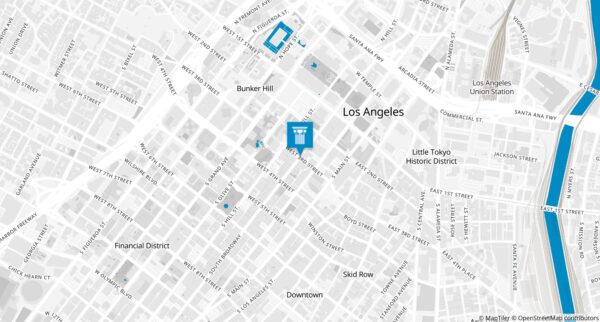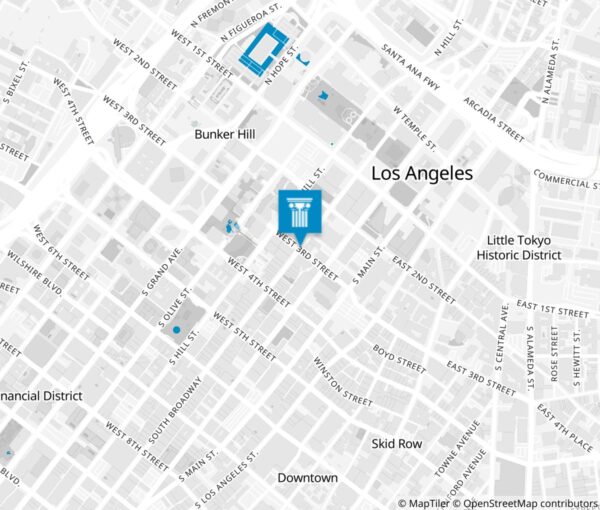 About This Place
Opened in 1893, the Bradbury Building is certainly notable for its age and grandeur, but perhaps most impressive is its supporting role in more than eight feature films, including The Artist (2011), Blade Runner (1982), and Double Indemnity (1944).
The building underwent a complete restoration in the early 1990s as part of the Yellin Company's Grand Central Square project.
Looking to contact the Bradbury Building?
The Conservancy does not own or operate the Bradbury Building. For filming or other requests, please contact the Bradbury Building directly at (213) 626-1893.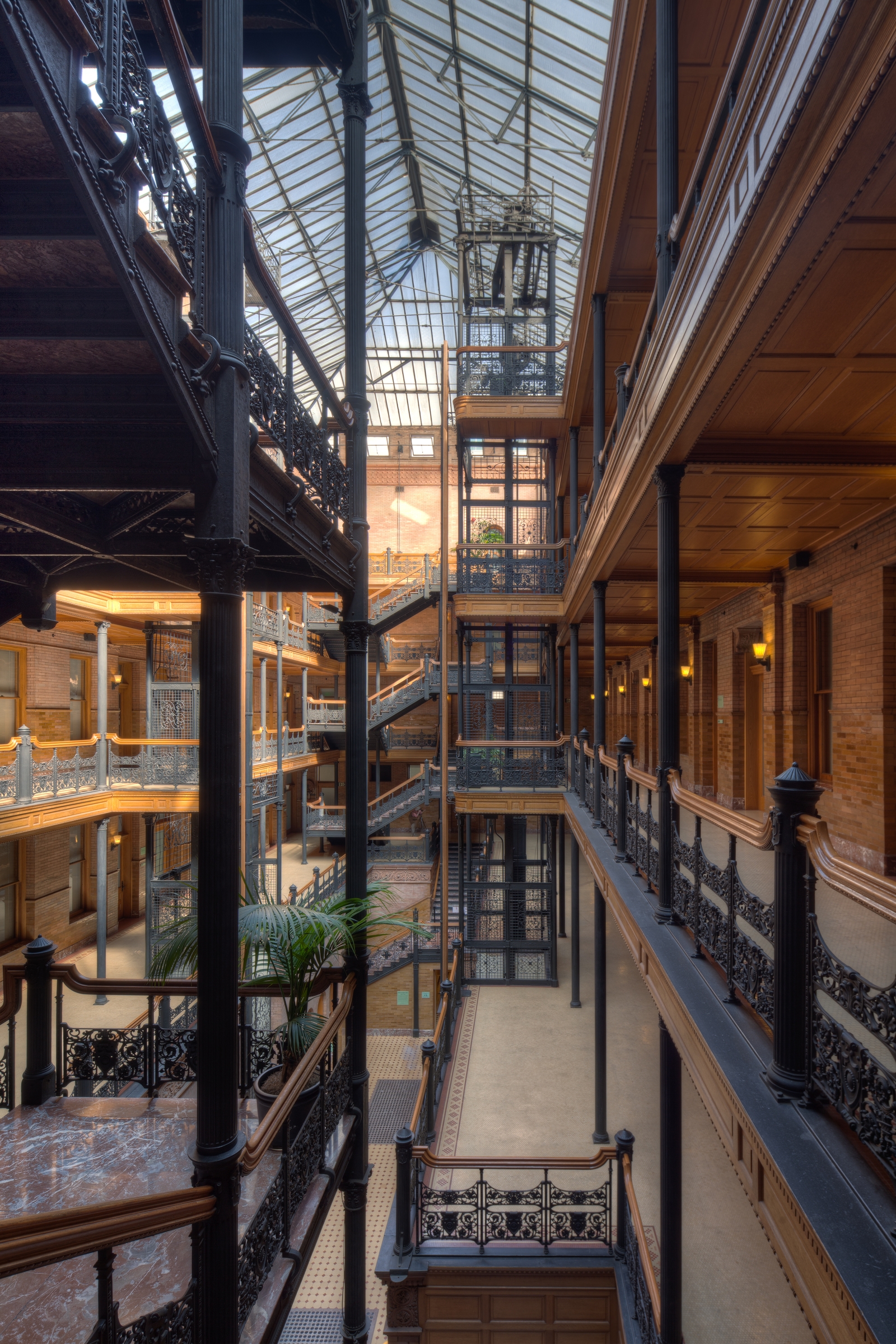 About the Architects
The identity of the building's final architect is a subject of debate. Lewis Bradbury, a mining and real estate millionaire, commissioned Sumner Hunt to create a spectacular office building. Hunt turned in completed designs but was replaced soon after by George H. Wyman, who supervised construction.
According to Wyman's daughters, he was asked to take over because Bradbury felt that Wyman could understand his own vision for the building better than Hunt, although there is no evidence that Wyman changed the design. Wyman later designed other buildings in the Los Angeles area, but the Bradbury Building (if indeed it was designed by Wyman) was to be his only work of lasting significance, whereas Sumner Hunt went on to design many other notable buildings, including the Southwest Museum.
Learn more, take a tour
Learn more about the Bradbury Building on our Historic Downtown walking tour, offered every Saturday at 10 a.m.
Register Now