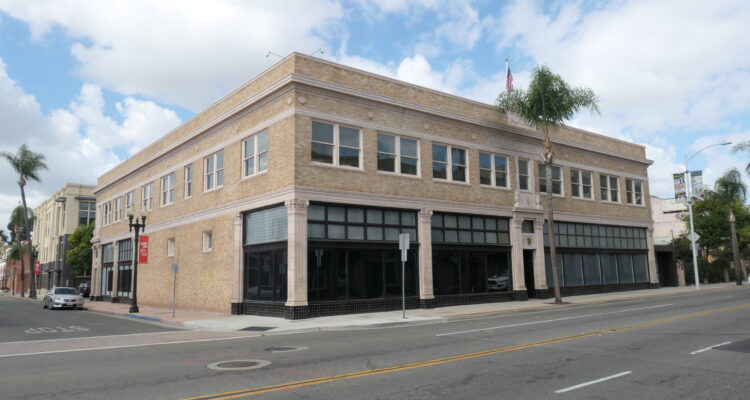 Place
Builders Exchange Building
The Builders Exchange Building was in fact built by the Builders Exchange and still stands today as a landmark of the Santa Ana historic district.
The Builders Exchange Building is one of Santa Ana's most important historic commercial structures. Designed by local architect C. A. Landsdowne, the two-story, Beaux Arts building is significant for its contribution to the Downtown Santa Ana Historic District, as well as for its quality of construction and association with the city's early building industry.
The building was intended as a showcase for the talents of the Orange County Builders Exchange, a trade organization responsible for developing the county's building codes and regulations. All of the construction and subcontract work on the building was completed by members of the Builders Exchange and used the most up-to-date techniques and materials available, such as steel construction, plate glass, composition roofing, and gas steam heat.
The building underwent a major renovation after a serious fire damaged the interior in 1983. Yet the exterior has remained largely intact, and the Conservancy holds an easement that protects the original façade.
In 2020 a full rehabilitation of the Builders Exchange Building was completed by Swinertown who uses the building for their Orange County operations.