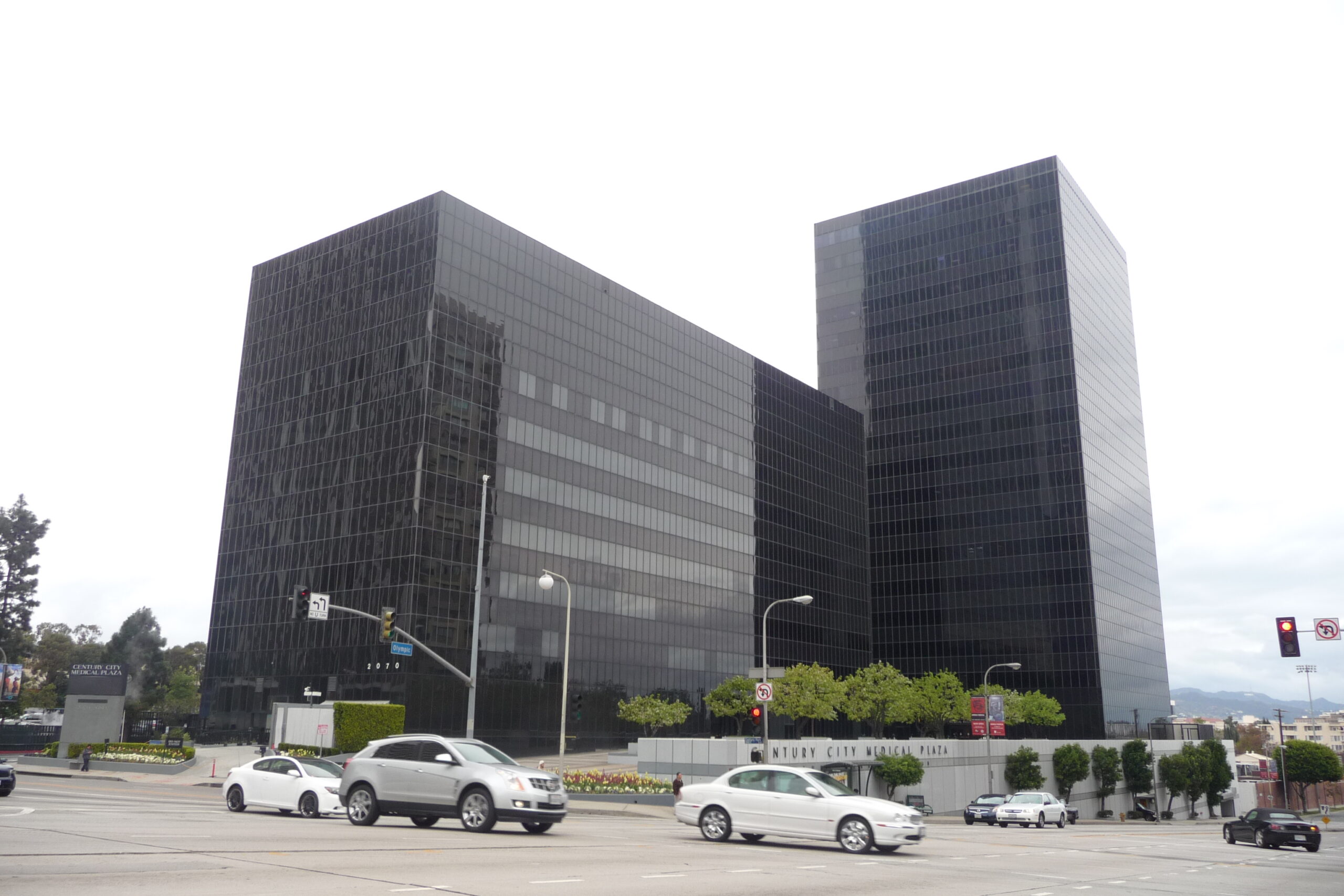 Place
Century City Medical Plaza
Architectually elegant, economical and eco-friendly decades before it was in vogue, the Century City Medical Plaza would serve as a benchmark for corporate architecture for years after its completion.
The dark glass boxes of the Century City Medical Plaza marked a huge shift in the design of corporate architecture. They were the first buildings to be entirely enclosed in a glass skin, a style that would become ubiquitous in office buildings for the next twenty years.
The Medical Plaza was designed by architects Cesar Pelli and Anthony Lumsden of firm Daniel Mann Johnson and Mendenhall (DMJM), who were refining their use of the glass skin system. Their system used a continuous grid of glass with reversed mullions to deconstruct heavy traditional architectural features like columns and simplify building forms into pure boxes. The visual result was a seamless transition between panels of glass, allowing contemplation of the overall Late Modern form without added ornamentation.
Pelli and Lumsden's glass skin system was architecturally elegant, but it was also economical, since it allowed for standardized glazing units and decreased the need for other expensive building materials. The two complementary volumes of the Century City Medical Plaza, completed in 1969, are clad in dark glass that provides energy savings as well as an impressive architectural statement.
As the first glass skin design to be completed, the Medical Plaza is innovative as well as visually stunning.