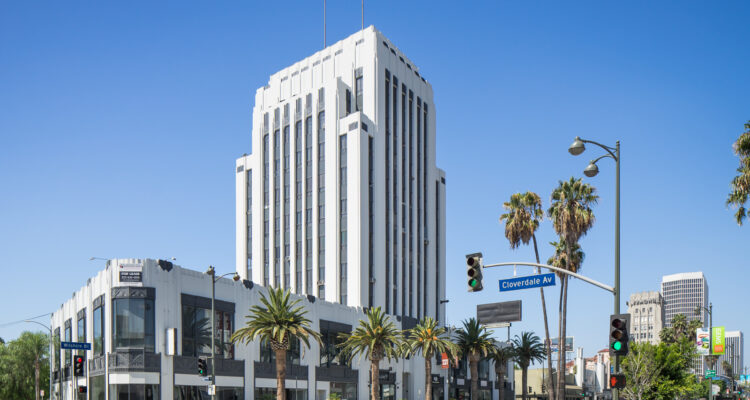 Place
Dominguez-Wilshire Building
One of the iconic Art Deco towers on the Miracle Mile.
Zigzag motifs and a main automobile entrance at the rear defined this Art Deco office tower, the second built on the Miracle Mile after the Wilshire Tower (Gilbert Stanley Underwood, 1929) at 5514 Wilshire.
The building's lower floors were leased by Myer Siegel, a women's clothing store known for showing the latest fashions from Paris.
The Dominguez-Wilshire building is one of the many buildings who were a product of spot zoning required by the city -- where structures were required to be beautiful and has to pass design review by the Fine Arts Commission.
The building was renovated in 2000.