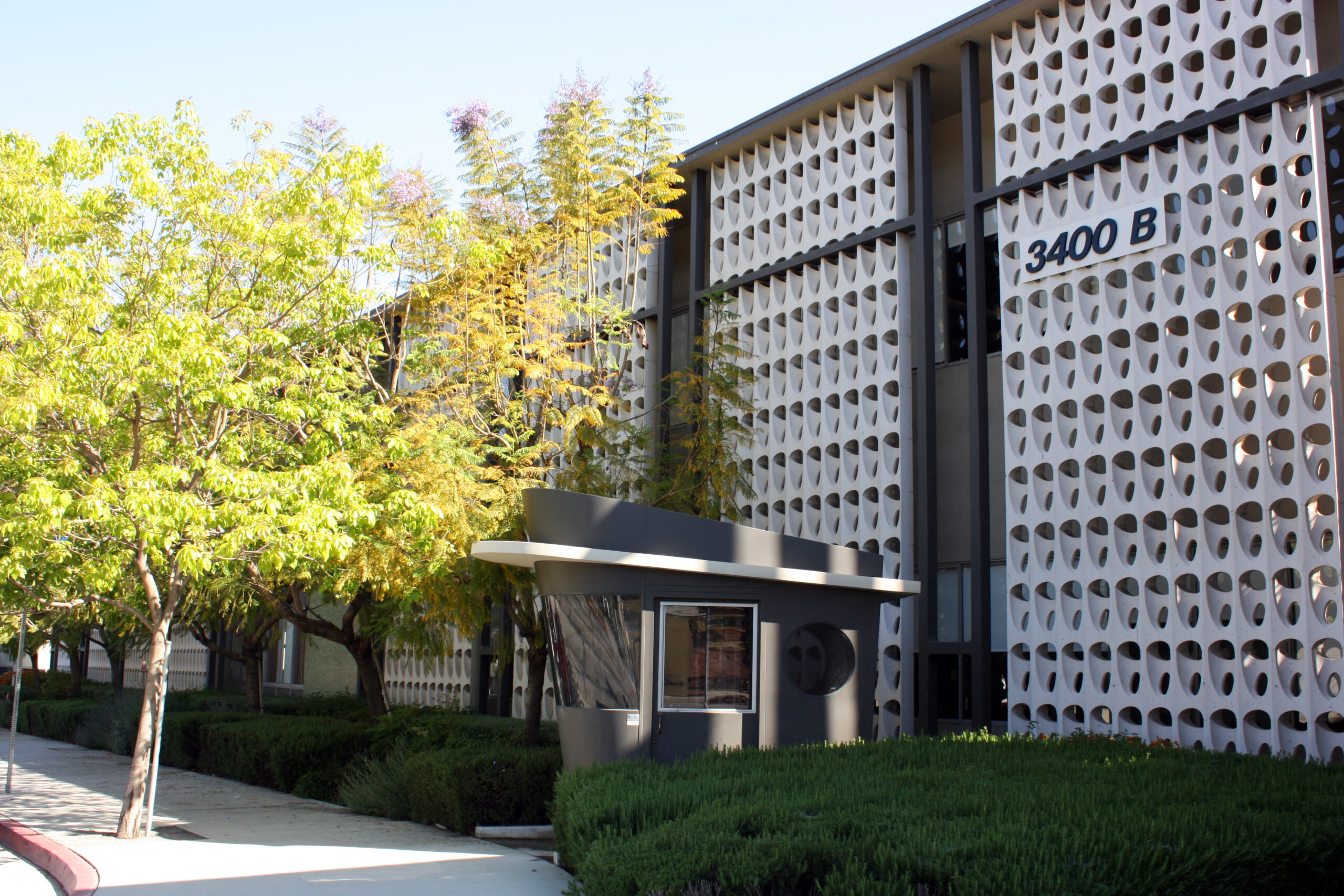 Place
Hanna-Barbera Building
The Modern buildings of the Hanna-Barbera Studio on West Cahuenga were the birthplace of some of the most-loved cartoons of a generation, including The Flintstones, Scooby Doo, and The Jetsons.
Those of us of a certain age have very fond memories of Hanna-Barbera cartoons like The Flintstones, Scooby Doo, The Jetsons, and The Yogi Bear Show. First produced starting in the 1950s and surviving in syndication even today, these shows are beloved by multiple generations, and the best-known ones had their genesis in the Modern buildings of the Hanna-Barbera Studio on West Cahuenga Boulevard.
William Hanna and Joseph Barbera first teamed together on MGM theatrical animated shorts in 1939, and by 1956 they were producers in charge of MGM's animation studio. When MGM closed the division in 1957, the producers formed the company that would become Hanna-Barbera and decided to create programming specifically for television. This was a first, as most TV animation at that time just recycled the cartoons that ran before feature films in theatres.
Architect Arthur Froehlich, who was best known for his racetrack and supermarket designs, designed the new Hanna Barbera Studio with matching buildings in a clean Mid-Century Modern style. They are horizontally oriented, with flat roofs and dramatic perforated concrete screens, and are comically protected by a small, very Jetsons-like guard station with a swooping, cartoonish profile.
One of the Cahuenga-fronting buildings has seen alterations including the addition of a low, round, Capitol Records-esque tower, while the other remains intact and wonderfully symmetrical. The Hanna-Barbera Studio provided a nice illustration of Modern design in a low-key corporate setting, as well as an apt birthplace for the Saturday morning cartoons we all remember.