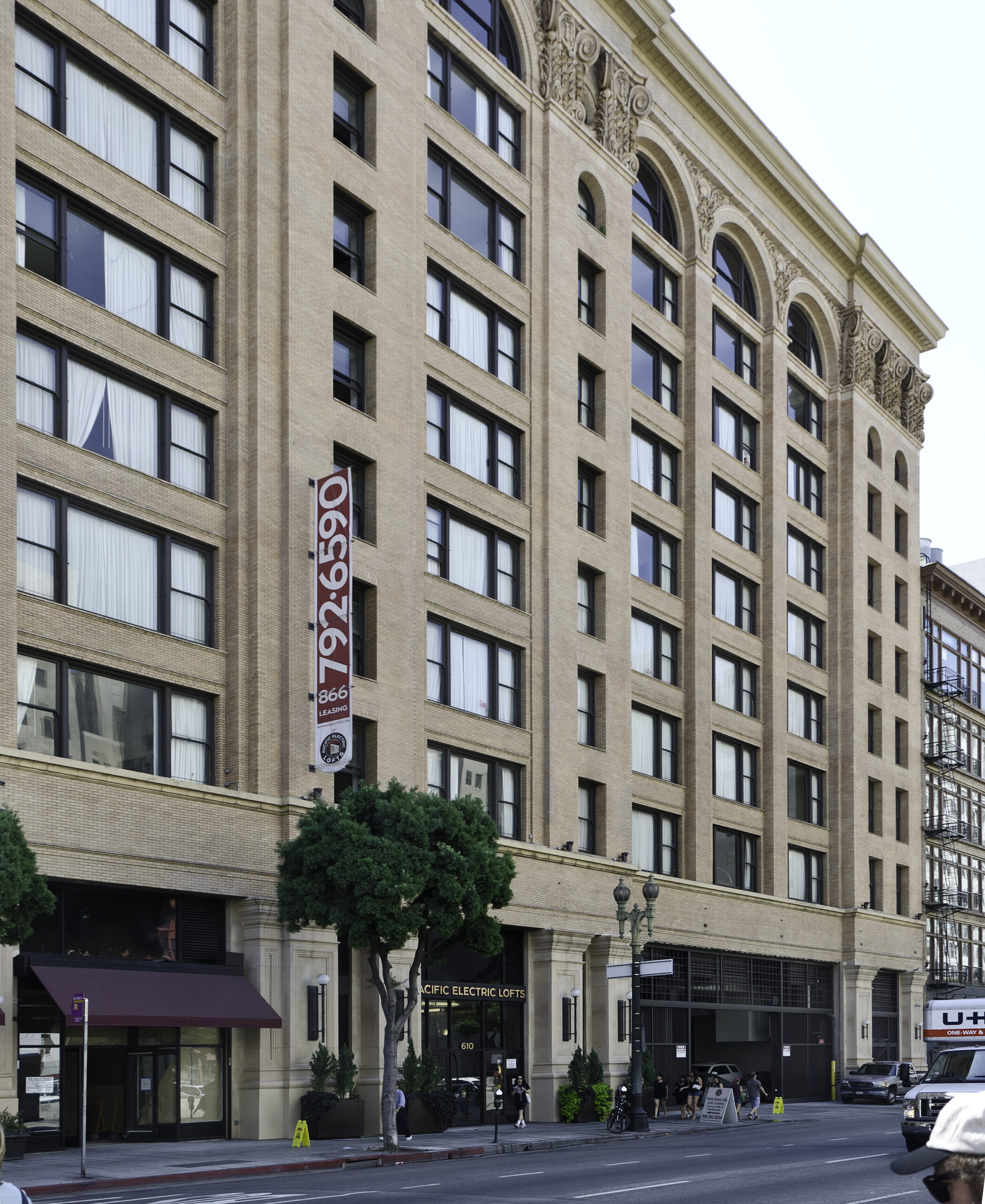 Place
Pacific Electric Lofts
Upon its completion in 1904, the Huntington Building was the largest office building in Los Angeles.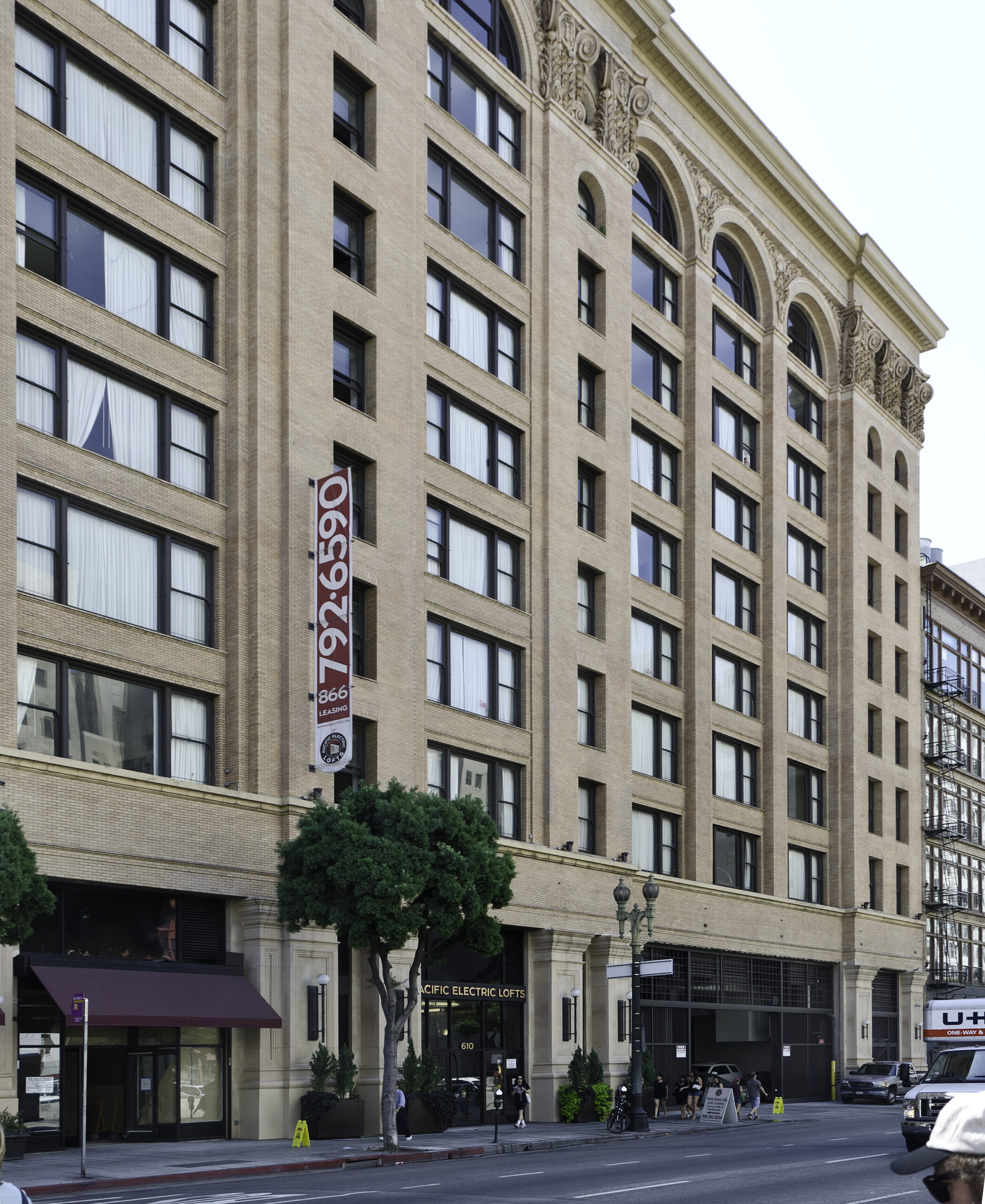 This building was originally known as the Huntington Building after SoCal interurban railroad impresario Henry Huntington, and served as offices and depot for his Pacific Electric Railway line. At the time of completion it was the largest office building in Los Angeles, befitting the dominance and clout of the company.
Originally the ground floor featured a waiting area with twenty-foot high beamed ceilings, tall arched windows, marble wainscoting and ornately carved mahogany furniture. The eighth and ninth floors housed the exclusive Jonathan Club, of which Huntington was president at the time. The clubs' amenities included a Turkish room, gymnasium, billiard room, ballroom and roof garden. In 1924, the Jonathan Club relocated and the space was converted into offices. The decorative flourishes were removed, but the basic elements of the ballroom remain intact to this day.
In 1944, following an ownership change, architect Claud Beelman redecorated the lobby in a motif of stainless steel, marble and aluminum, and in 1947 as a sign of the times, the rear depot entrance was expanded to accommodate buses. In 1961, the concourse and waiting room were converted for use as a parking garage following the dissolution of PE, and the offices were mostly vacant by the late 1980s, serving primarily as a filming location.
In 2005 the building was converted into residential rental lofts by Killefer Flammang Architects. Since 1908, the basement has been home Cole's P.E. Buffet, one of the oldest restaurants in Los Angeles and self-proclaimed inventor of the French dip sandwich. Downtown nightlife entrepreneur Cedd Moses restored the beloved establishment in late 2008. Both Cole's and Pacific Electric Lofts have received Conservancy Preservation Awards.