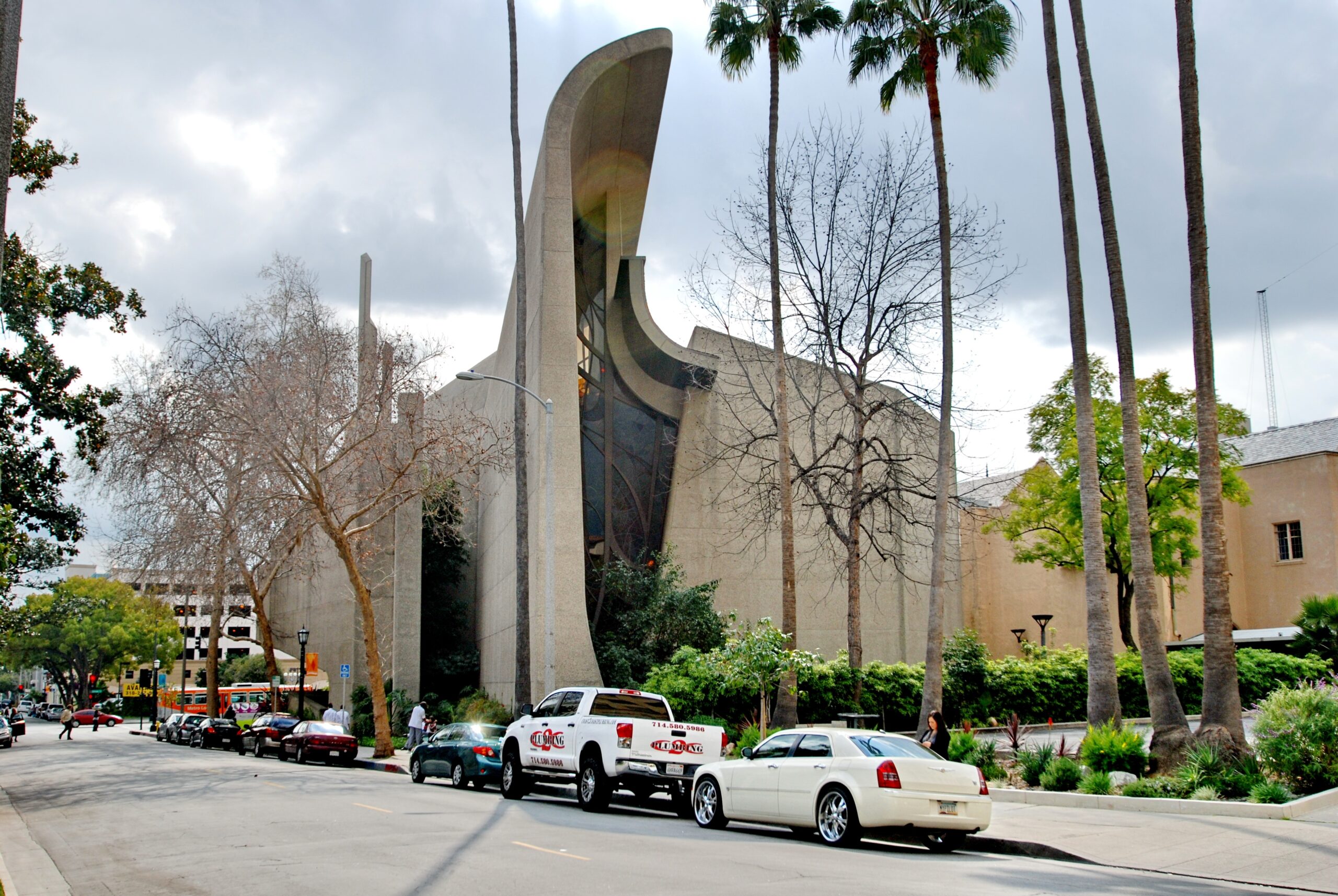 Place
Pasadena Presbyterian Church
Best viewed from the back, where Pasadena's first church features a tall, vertical stained-glass window and soaring half-arch shooting skyward.
Pasadena Presbyterian Church was the first church in Pasadena. It was established in 1875 and has been based at the corner of East Colorado Boulevard and North Madison Avenue since 1908. Among the church's unusual innovations was the creation of its own radio station, KPPC, which began broadcasting in 1924; today a cable television station carries a live broadcast of Sunday services.
After the 1971 Sylmar Earthquake severely damaged its 1908 church, the congregation turned to architect John Gougeon of Gougeon-Woodman for a new and inspirational design. The resulting building, completed in 1976, presents a fairly plain face to Colorado Boulevard. A dramatic, multi-tiered bell tower announces the church's presence, but the actual sanctuary retires behind a simple concrete façade. The beauty of the building is revealed when viewed from the back, along Madison, where a soaring half-arch and tall vertical stained glass window shoot skyward. The interior is also impressive, with seating for 800 people and carefully engineered acoustics tailored to an enormous 6,000-pipe organ salvaged from the old sanctuary. Based on the idea of the half Gothic arch, the new building represents an Expressionist re-imagining of traditional motifs appropriate to a forward-thinking congregation with deep roots in the Pasadena community.