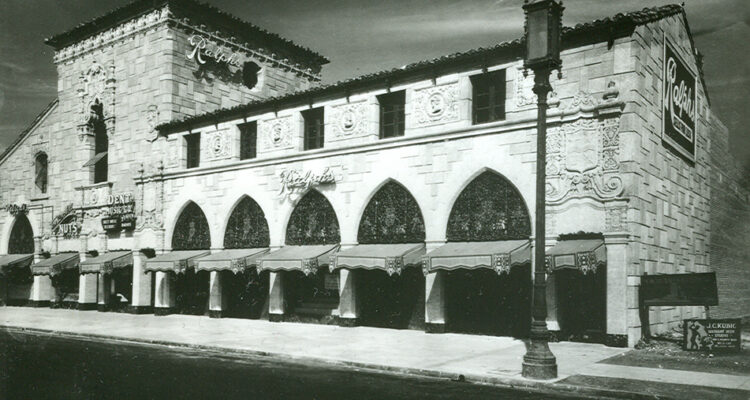 Place
Ralphs (Demolished)
Morgan, Walls, and Clements designed a number of Ralphs markets promoting a "clean and substantial image."
Founded in downtown Los Angeles by George S. Ralphs in 1873, Ralphs Grocery was a national pioneer in the grocery industry.
By the twentieth century, Ralphs stores featured innovative self-service aisles and included a wide variety of foods and services under one roof. As Ralphs' business grew along with the city, he hired the noted architectural firm of Morgan, Walls, and Clements to design a series of grocery stores promoting a clean and substantial image.
These stores were built in the Churrigueresque style popular in Southern California, an ornate Spanish Revival style that architect Stiles O. Clements defined and perfected. Each of the new Ralphs stores was unique yet similar, exuding strength through large blocks of faux masonry, intricate wrought ironwork, prominent display windows, and Spanish tile roofs.
When the Miracle Mile store was constructed, the neighborhood was full of fallow fields and oil derricks. Clements' design integrated separate commercial spaces into the grocery building for rental tenants, heralding a promising future for the area while giving Ralphs another source of income.
The Miracle Mile quickly filled with residences and shops, increasingly in the Art Deco style that would eventually overshadow Spanish Revival as the district's distinctive architectural style.
In the 1980s, Ralphs fell to the wrecking ball along with its midcentury neighbor, Du-Pars Coffee Shop. Unlike the area's Art Deco structures, neither building was protected from demolition.
They were replaced by a block-long Alpha Beta grocery store, which was eventually bought out by Ralphs, unintentionally bringing the property full circle.