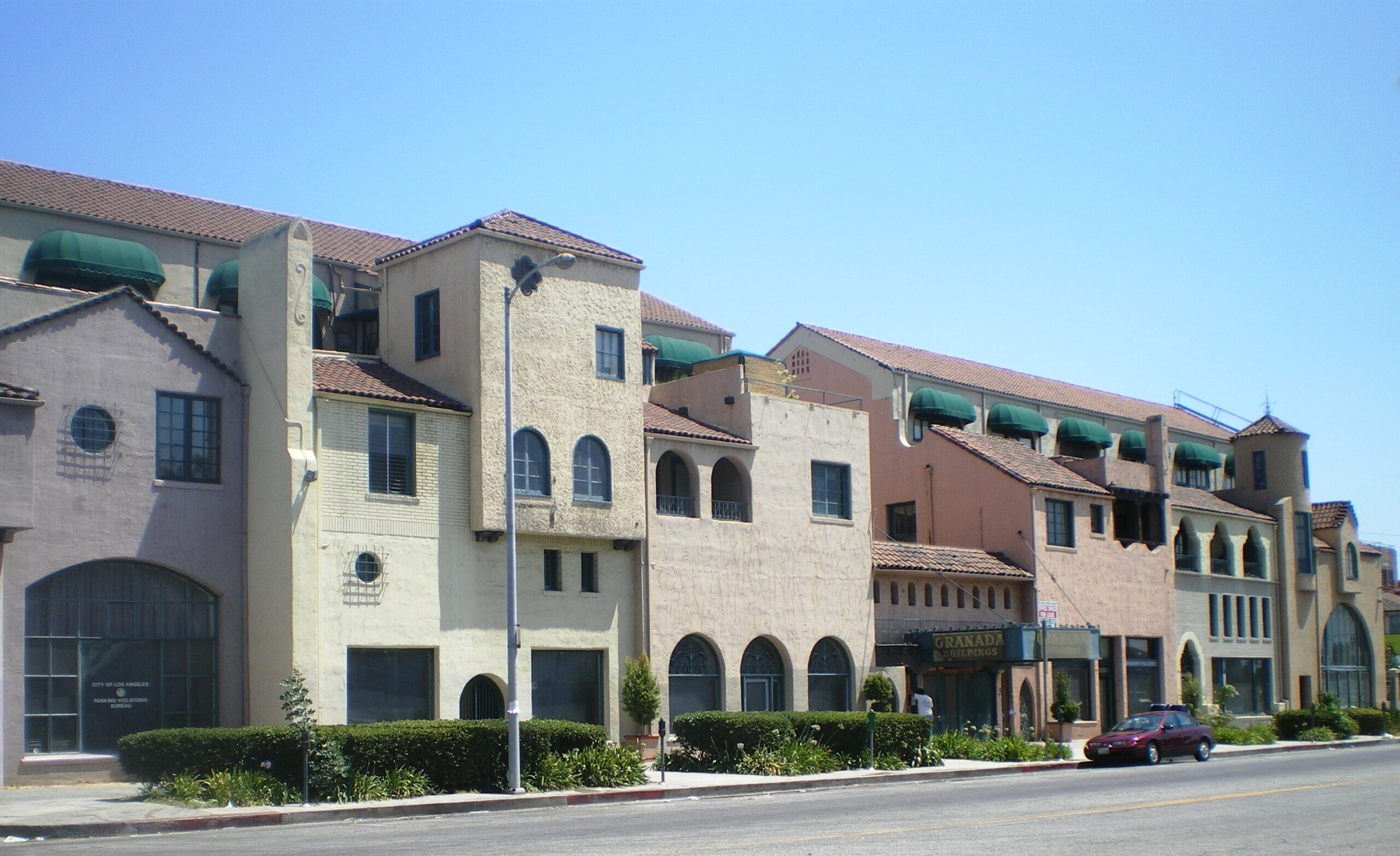 Place
The Granada Buildings
Hollywood photographer George Hurrell lived and worked here early on.
This white-stucco complex a few doors south of Wilshire "reeks of panache among Southern California's architecture and design community," architect and critic Charles W. Moore wrote in The City Observed.
The complex encompasses more than 56,000 square feet. It appears to be one structure but is actually four buildings connected by courtyard passageways.
The two-story studios were built as live-work spaces in 1927 by a Kentucky-born journalist turned developer, Franklin Harper.
Early tenants included the Hollywood photographer George Hurrell, who shot celebrated portraits of actors such as Ramon Novarro and Norma Shearer in Suite #9.
Over the years, the Granada Buildings have developed a reputation as one of L.A.'s creative centers, housing some of its best-known architects, artists, and designers. The complex was renovated and reopened in 1990 as forty-two office/studio suites.