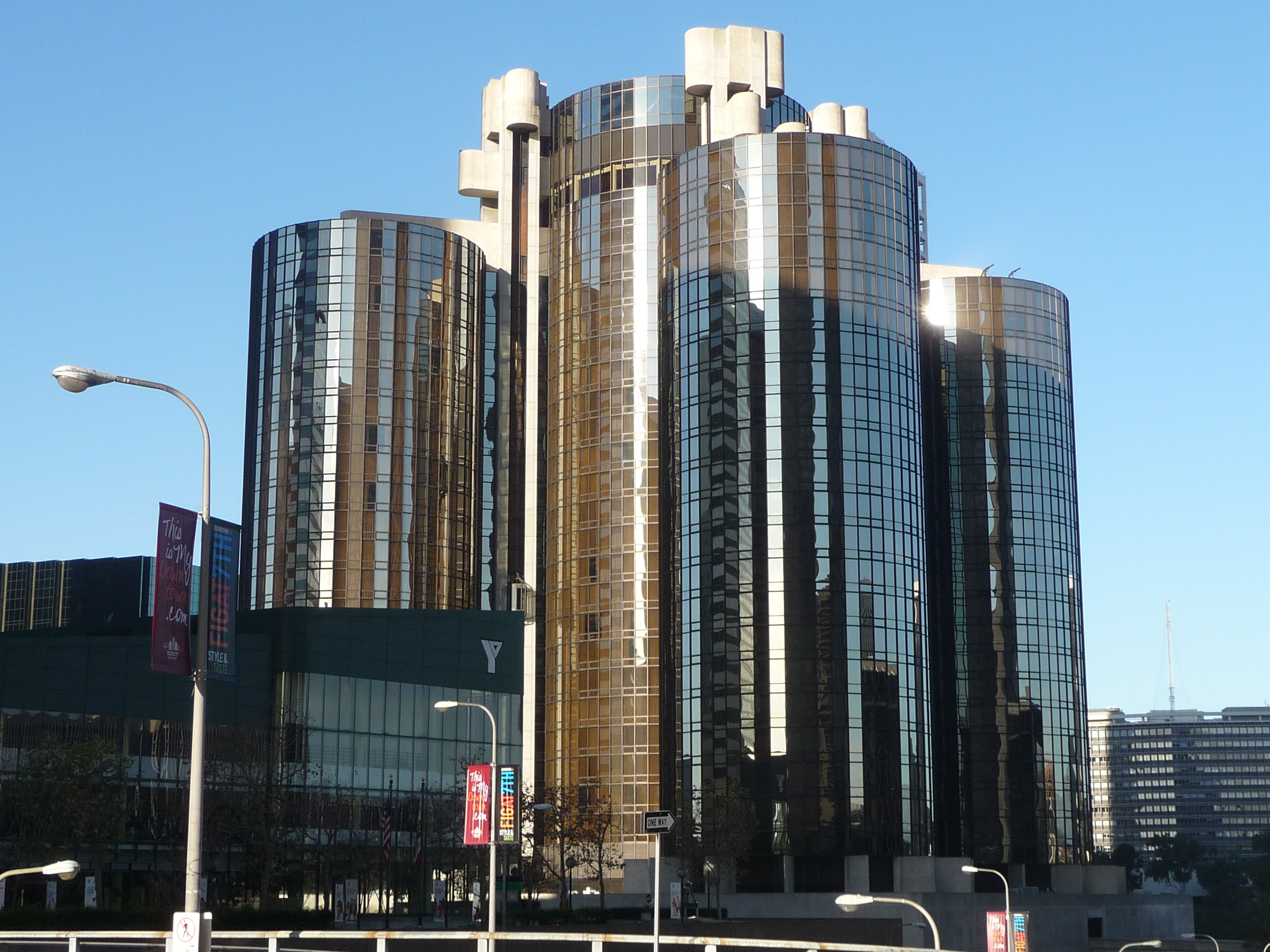 Place
Westin Bonaventure Hotel and Suites
The 1976 Bonaventure Hotel is one of Los Angeles' most beloved Late Modern landmarks.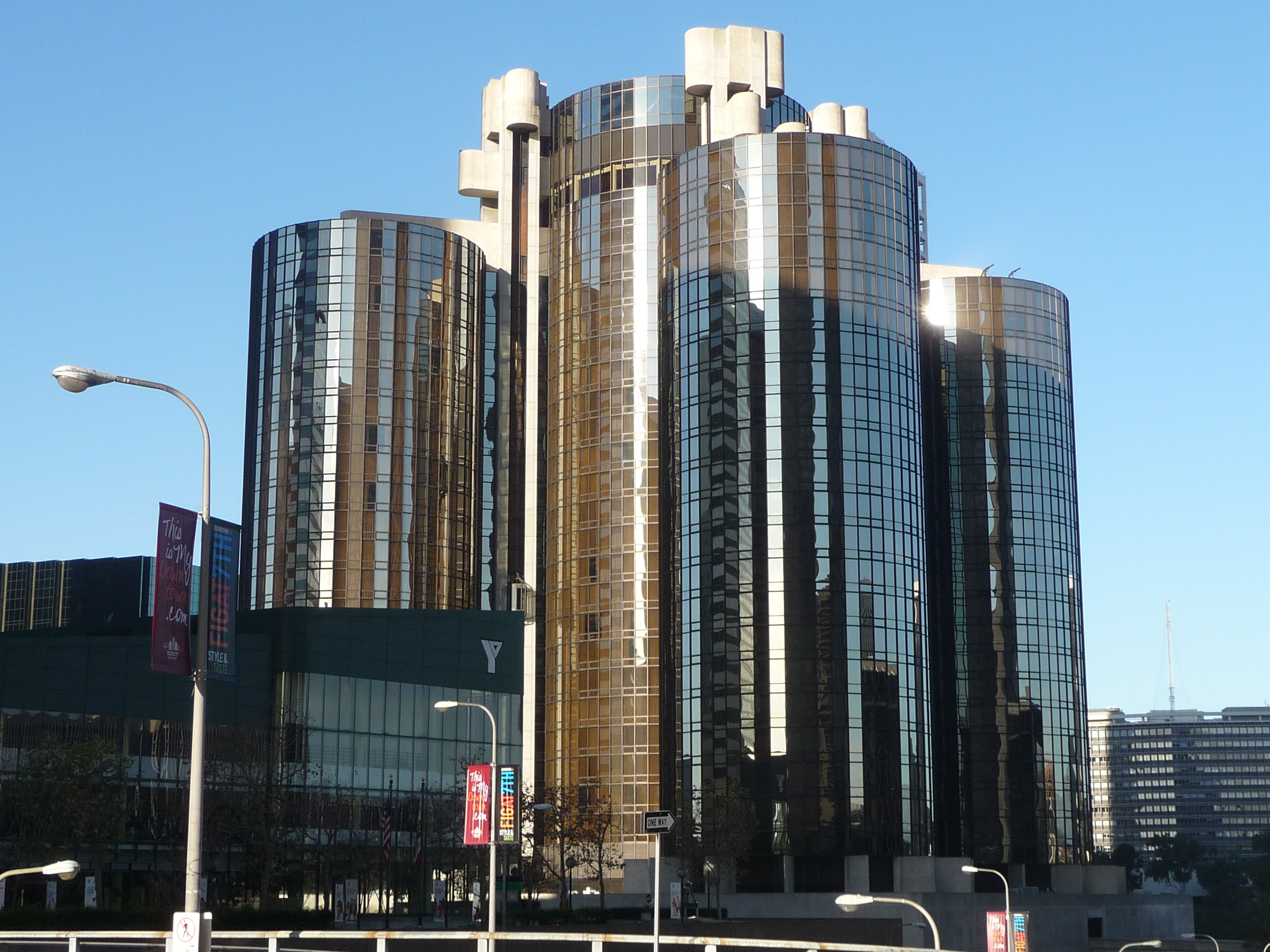 World-renowned for his pioneering work in design and development, architect John Portman brought his innovative "atrium hotel" concept to L.A. in the form of the Bonaventure Hotel. This unique structure evokes a 1970s vision of the future using circular shapes, massive forms, and the concept of space as experience.
The exterior of the hotel is comprised of four mirrored cylinders surrounding a slightly taller central tower. The towers sit atop a six story high concrete base, much like a rocket ship on a launch pad. Adding another futurist dimension to the hotel, pedestrian skywalks high above the city streets connect the second through sixth floors of the hotel to buildings in the surrounding area.
Inside, massive circular concrete forms rise seven stories from reflecting pools to connect with curved walkways that lead to lounging, dining, and shopping areas. In each quadrant of the atrium, dark glass elevators surrounded by reflecting pools shoot through the glass roof to climb up the exterior of the building. A revolving cocktail lounge which offers 360º views of Los Angeles is located on the 35th floor of the central tower.