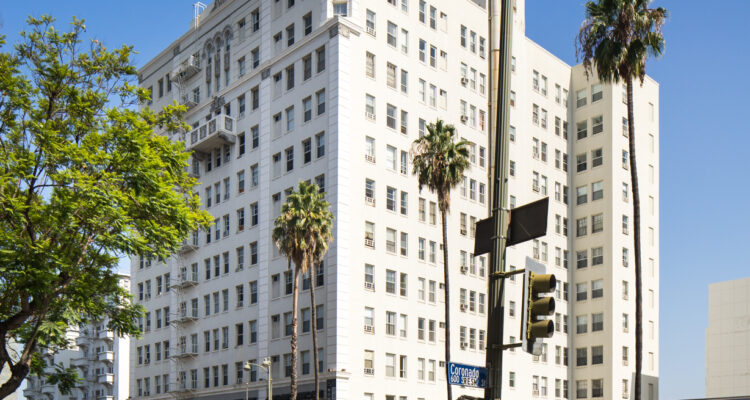 Place
Wilshire Royale
Originally the Arcady, one of the boulevard's upscale apartment hotels.
Olive Philips, a Los Angeles leader of the anti-liquor Woman's Christian Temperance Union, had the upscale Arcady apartment-hotel built on the site of the Higgins mansion, which was moved down Wilshire to Windsor Square in 1924.
Philips took an apartment herself and advertised the Arcady for people who are accustomed to fine living. A 1928 ad for the Arcady in the Los Angeles Times described deluxe service with "all the work being taken care of by a thoroughly-trained crew of maids, butlers, housemen, pages, valets, laundresses and porters." Rates in 1930 were $5 a day and up for a room and $150 a month for apartments.
The building has since served as a Howard Johnson's hotel and Fifield Manor, a home for elderly members of the First Congregational Church at Lafayette Park.
It was recently renovated as the Wilshire Royale luxury apartments, with work that included relighting the celebrated rooftop neon signage.