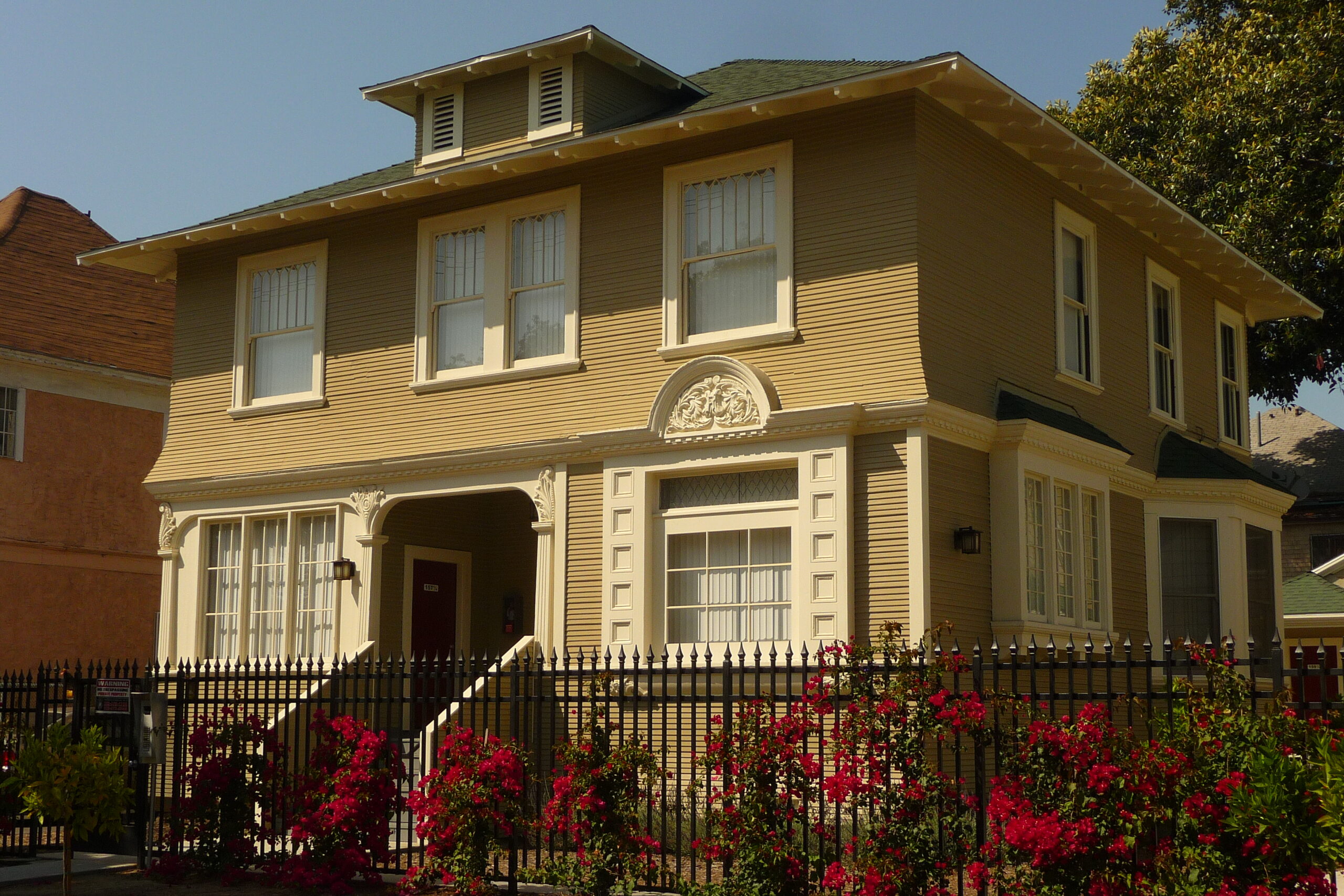 Place
36th Street Apartments
The rehab of this house into transitional housing included local youth, who gained valuable skills and experience.
This single-family residence was built circa 1898 in one of South Los Angeles' earliest neighborhoods, a tract known as Potter's Woodlawn. The tract was developed as a streetcar suburb a few blocks east of the University of Southern California.
The home is an early, intact, and excellent example of the classically inspired American Foursquare style. Widely popular in the nineteenth-century Midwest, this housing type typified early south Los Angeles neighborhoods.
By 2006, the house had remained remarkably intact but bore the signs of heavy use, deferred maintenance, and bad repairs. Nonprofit developers rehabbed the house and two others nearby to meet a critical need in the community: permanent, supportive housing for local youth who were homeless or transitioning out of foster care. 
They upgraded all the systems, built a new foundation, and braced the masonry chimney – all while maintaining the home's original appearance. They even left the original foundation and furnace as tangible reminders of its history. They repaired or replaced all historic features in keeping with preservation standards.
Putting their mission into action, the developers enlisted local youth for the project team. They provided classroom and on-site training, using the project to develop valuable job skills and work experience. The project earned a Conservancy Preservation Award in 2012.