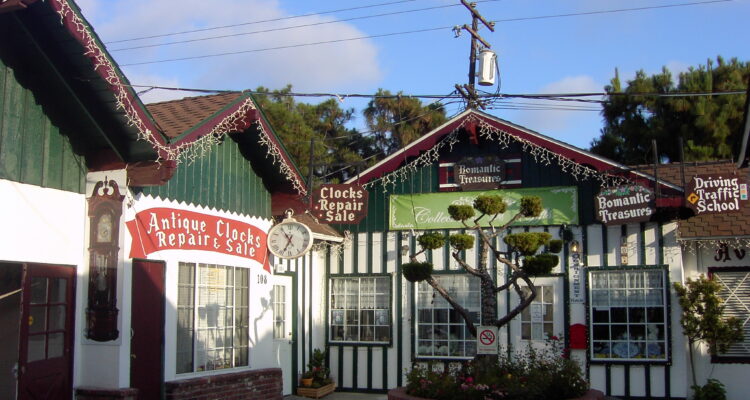 Place
Alpine Village
Alpine Village was landmarked by the County of Los Angeles Board of Supervisors on September 29, 2020.
Active
Longtime businesses at Alpine Village faced an unexpected eviction in March 2023, threatening the future of this German American cultural heritage site and County landmark.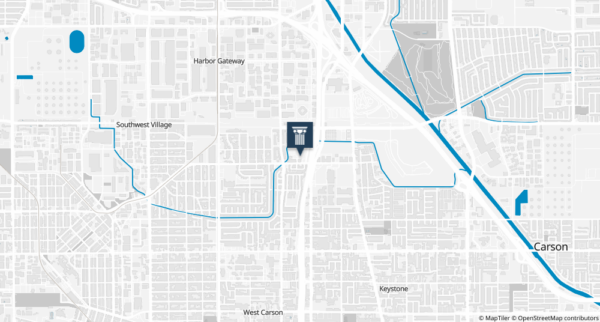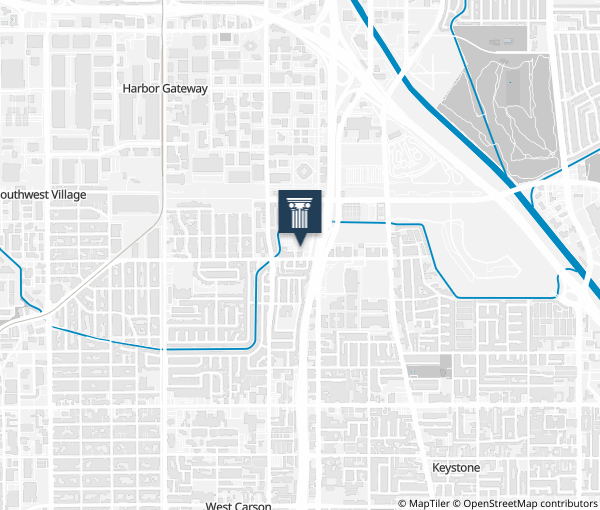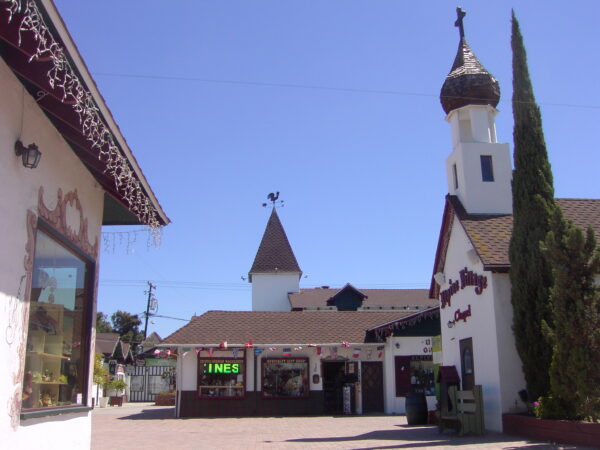 Overview
Operating for more than half a century, Alpine Village opened in 1968 as a destination for German and European shopping, dining and entertainment and has long played a significant role in the celebration and promotion of German cultural heritage in Los Angeles County.
In 2023, Alpine Village's longtime shops received notices that the property had been sold to a new owner and all store leases were expiring at the end of March. The Alpine Village swap meet, which had been held on the site's parking lot six days a week for decades, was permanently closed in February 2023. The new owner has expressed interest in using portions of the site for shipping container storage. Not only is this a loss for so many who love Alpine Village, it is also a lost opportunity. We press upon the new owner to work with the community and to find a way to maintain the existing use to the greatest extent possible.
The Conservancy and Friends of Alpine Village successfully pressed for Alpine Village to be designated a County historic landmark by the Los Angeles County Board of Supervisors in 2020. While this status protects the buildings, signage and general layout of Alpine Village, it does not cover the overall use.
About This Place
About This Place
Alpine Village began as a collaboration between two German immigrants, Josef Bischof and Johann "Hans" Rotter, who came to the United States in the 1950s. Both initially earned a living buying properties to renovate and resell.
Alpine Village is known for its annual Oktoberfest celebration, which it bills as the oldest in Southern California, and is also home to a variety of shops. Thousands of Angelenos and visitors have journeyed here to enjoy the German folk festival over the decades.
The site contains the Alpine Market, a German market noted for its award-winning sausages and hard-to-find European foods, the Alpine Village Restaurant, and a collection of shops arranged around landscaped courtyards. The Alpine Village chapel, with its distinctive onion-shaped spire, is a focal point and quiet respite among the shops and has served as a venue for wedding ceremonies.
Alpine Village also contains banquet halls for special events and is also home to the Los Angeles Turners Museum, dedicated to German and German American traditions and culture. A tall pylon sign advertises Alpine Village to motorists traveling on the adjacent Harbor Freeway, with Chalet-shaped signage featuring neon lettering and sheet metal fringe for a roof.
Bischof came to the United States in 1952 and dreamed of bringing with him a piece of his homeland to share. His inspiration came from a trip he and his wife made to Solvang, California (noted for its Danish architecture and heritage); he would develop his own European village to celebrate German heritage.
Rotter arrived in the United States in 1955. His love of soccer—he even played with the Los Angeles Kickers, winning the 1958 National Challenge Cup—led him to purchase the former Gardena Valley No. 4 landfill property to create his own soccer field. There was room to spare along Torrance Boulevard that would become the site of Alpine Village.
Bischof and Rotter formed a partnership by 1966 and their vision for Alpine Village took the form of a shopping court with Chalet-style facades designed to recall a village in the Bavarian Alps. Alpine Village was built in phases by four different architects, all using a common Alpine design motif, and contains seven buildings completed between 1969 and 1974. The establishment opened in December of 1968 and final inspections for the first two buildings occurred in 1969.
Design features drawn from the architectural vocabulary of the Alpine region include gables with scalloped bargeboards, decorative shutters, diamond-paned windows, and stucco-clad exteriors with painted trim embellishing windows and doors. The chapel features a distinctive onion-shaped spire that closely resembles that of the Klausenkirche (hermitage church) in Engfurt, near Rotter's birthplace of Töging am Inn, Germany.
While the property bears a Torrance address, it is located a few blocks east of Torrance in a section of unincorporated Los Angeles County.
Our Position
In July 2019, the Conservancy learned that Alpine Village was for sale and potentially threatened with substantial demolition. Local residents created the Friends of Alpine Village facebook page and a change.org petition to raise awareness about the site's history and advocate for its landmark designation along with the Conservancy. When it was designated in 2020, Alpine Village was the first legacy business in unincorporated Los Angeles County to be designated a historic landmark.
In response to the current evictions, we press upon the new owner to work with the community and to find a way to maintain the existing use to the greatest extent possible.