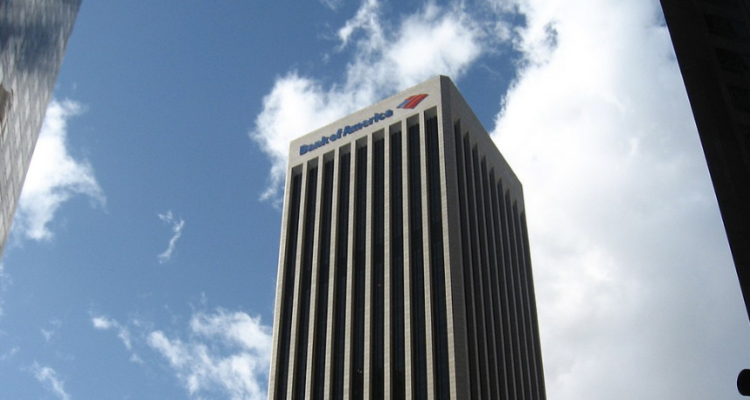 Place
Bank of America Plaza
Vertical piers of granite give this 1974 office tower a monolithic quality, set off by a plaza garden with fountains and sculpture.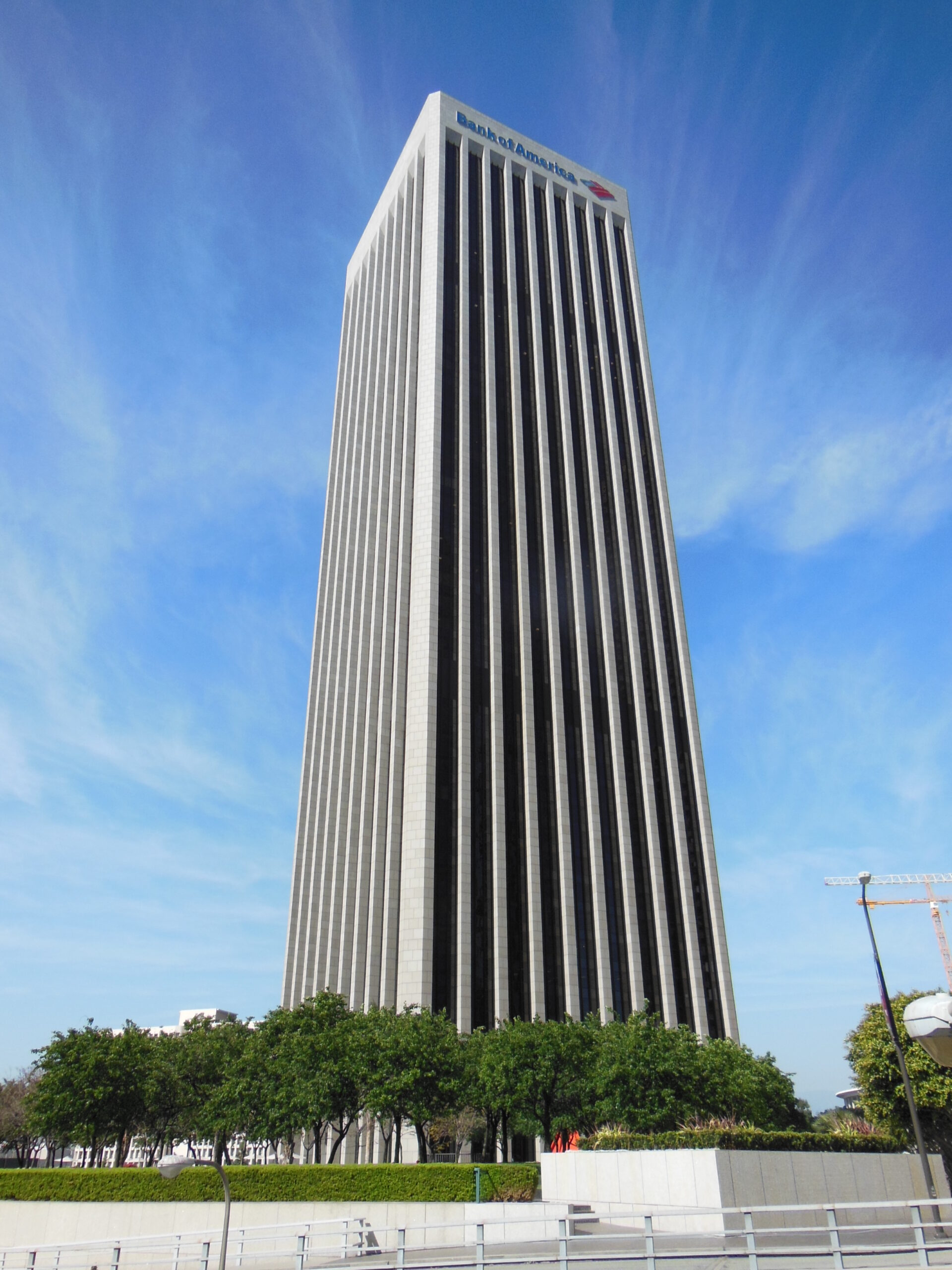 One of the first high-rises on Bunker Hill, the former Security Pacific Building stands alone on the western edge of the hill. The monumental quality of the stone-and-glass tower is reinforced by its solitude; by the low, park-like landscaping surrounding it; and by the siting of the building at a forty-five-degree angle to the street.
The effect is reminiscent of Le Corbusier's 1924 influential concept of the modern office building as a "tower in the park."
The building's interior features a particularly spacious lobby that surrounds the central elevator bank. Walls of glass look out to the garden and fountains, seeming to bring the outdoors in and providing an interesting counterpoint to the monolithic exterior. On the plaza in front of the building stands "Four Arches," a large orange metal sculpture by the famed artist Alexander Calder. One of the most impressive pieces of public art in Los Angeles, this piece was commissioned as part of the Redevelopment Agency's public art program.