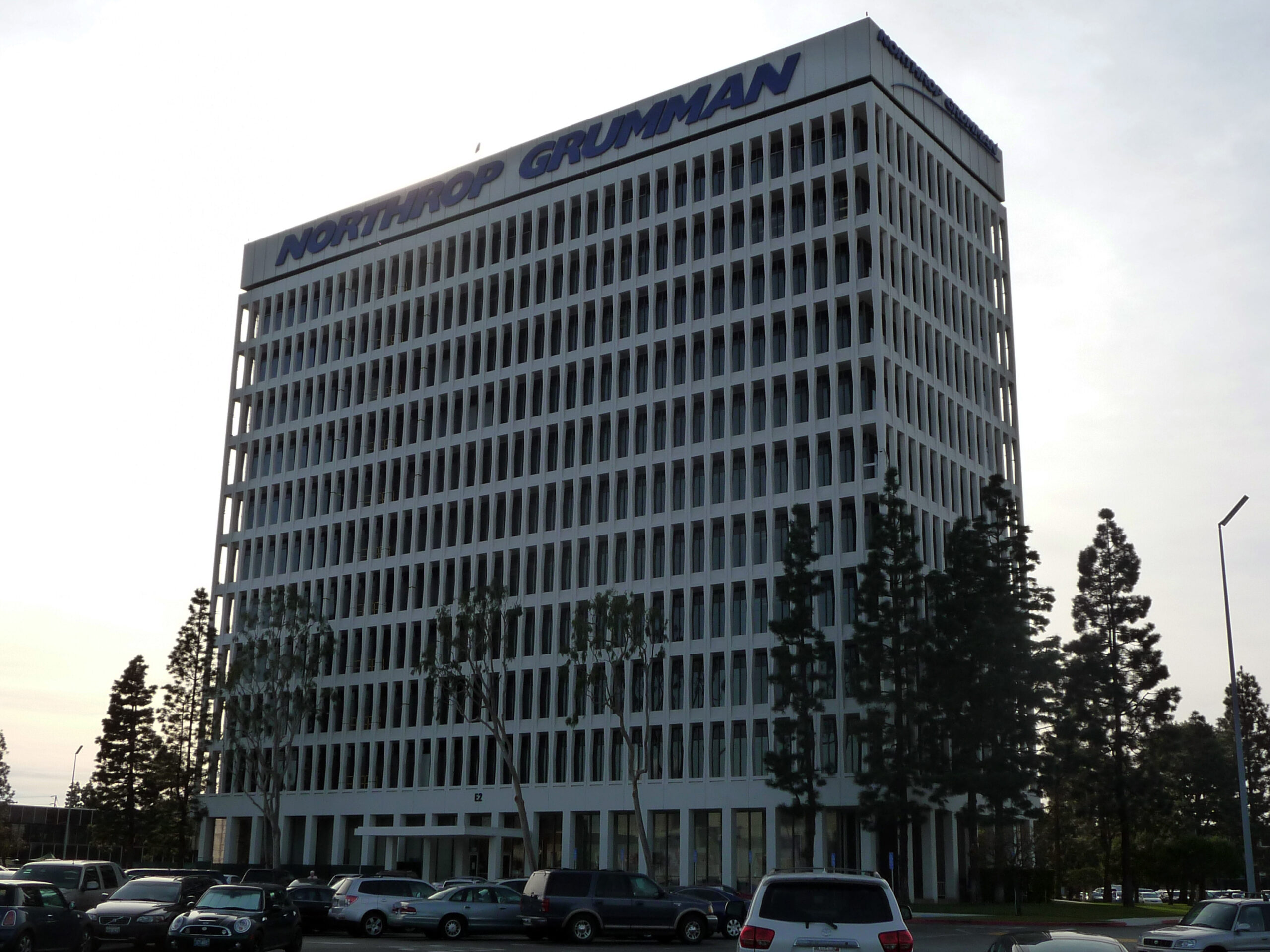 Place
Northrop Grumman
Developed primarily between 1960 and 1967, "Space Park," as it was known, is an excellent example of the suburban corporate campus that grew popular after World War II.
The 110-acre Redondo Beach campus currently housing Northrop Grumman is the site of the most innovative and influential aerospace designs of the twentieth and twenty-first centuries.
Developed primarily between 1960 and 1967, the property started as the headquarters of Thompson Ramo Wooldridge Inc. when founders Simon Ramo and Dean Wooldridge bought the land from the Santa Fe Railroad. TRW hired Albert C. Martin & Associates to design the campus and fourteen of its buildings, with Craig Sturm serving as project architect and Arthur G. Barton as landscape architect. Space Park, as it was known, is an excellent example of the suburban corporate campus, the type of self-contained office and manufacturing community that grew popular after World War II.
It was the country's first group of space science laboratories and manufacturing facilities designed solely for the entire process of designing, building, and testing spacecraft—described in the jargon of space technologists as ""blueprint to black sky capability."" The complex is designed somewhat like a college campus, with a walkable scale and open green spaces with sculptures. TRW wanted every engineer to have a window with a view, as well as access to the outdoors.
Albert C. Martin, Jr. considered Space Park to be one of his firm's proudest achievements.
The most distinctive building on the campus is the 1967 E2 building, a high-rise Corporate Modern-style tower with glass curtain walls sheathed in a perforated concrete screen. The screen's pattern of highly elongated hexagonal openings serves as a unifying design feature with the other patterned concrete structures on campus, like the 1962-1963 support and manufacturing buildings built of sculpturally patterned, tilt-up concrete walls.
Other notable Modern buildings include the International style engineering and research buildings, which were built in 1961-1962 and feature shadow-tint glass overhangs. They are oriented to one another at right angles, framing a central mall with what was once a reflecting pool. Space Park, the historic birthplace of vast amounts of innovative missile, satellite, and space-based technology, still serves its original purpose and since 2002 has been part of Northrop Grumman.
The property tells a crucial part of the story of Los Angeles in the 1960s, when the area was the nation's top producer of aerospace technology. At the height of the Cold War, 15 of the 25 largest aerospace companies in the U.S. were based in Southern California, and the work done at Space Park set the standard for 20th century aerospace research and development."