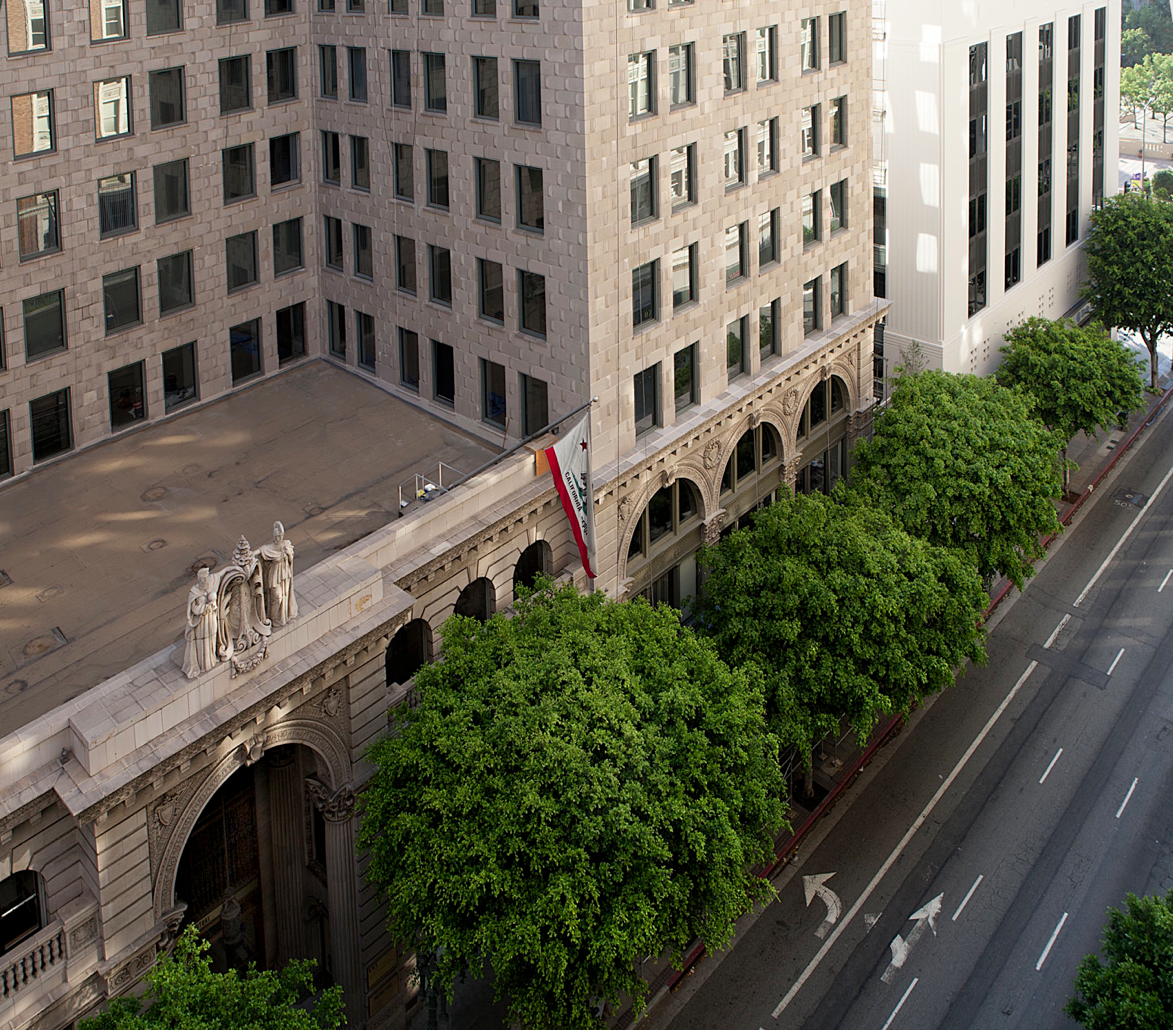 Place
PacMutual
Designed by premier L.A. architects, the former headquarters of Pacific Mutual Life Insurance is now teeming with new life as creative office space.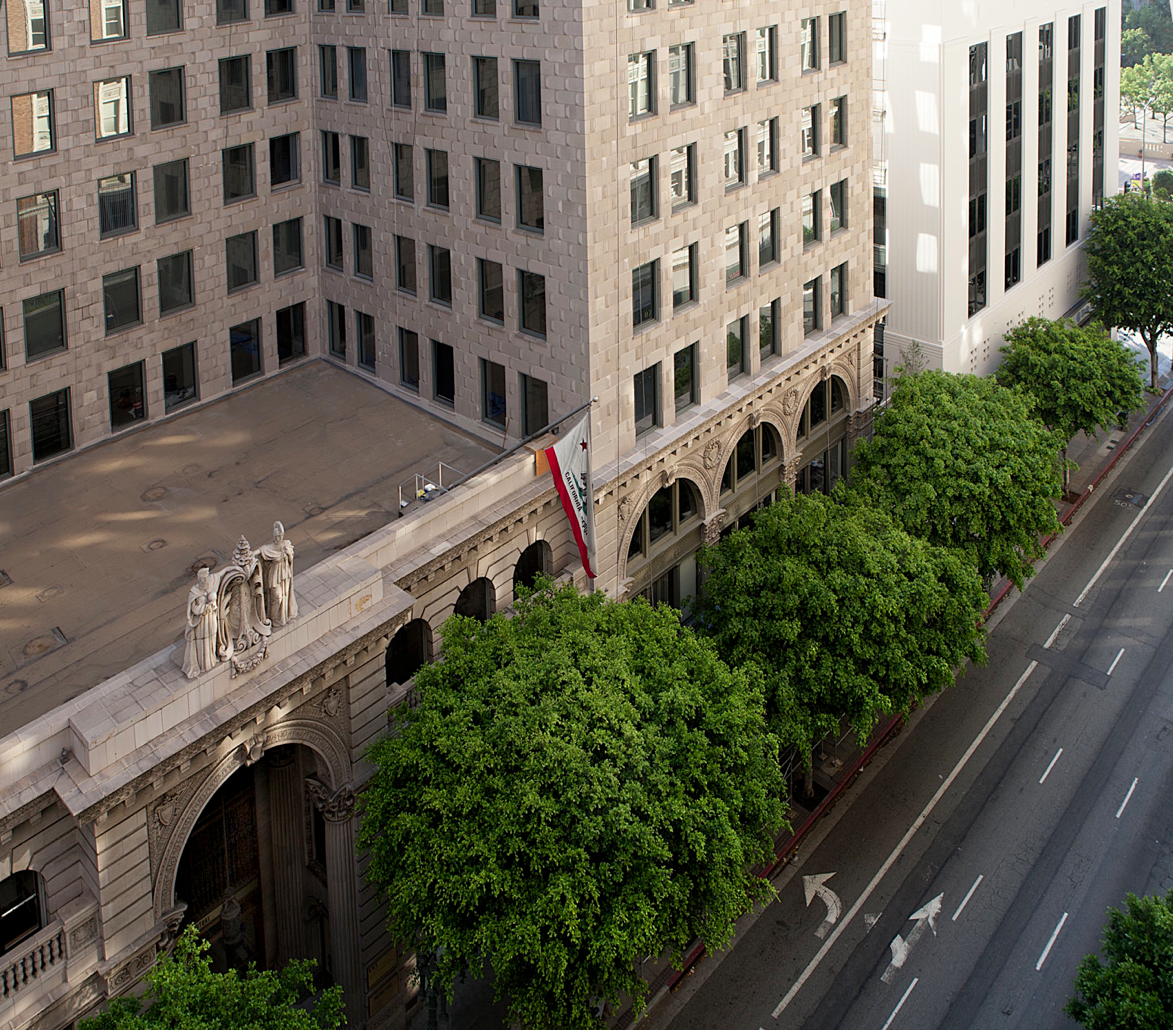 Now known as PacMutual, the former Pacific Mutual Building is actually three interconnected structures built over a twenty-year period.
The first was a six-story Beaux Arts building on the corner of Sixth and Olive Streets, built in 1908 and clad in white terra cotta with four-story Corinthian columns. It is the oldest remaining structure adjacent to Pershing Square, as well as one of the earliest designs by the prominent firm of Parkinson and Bergstrom.
With its previous headquarters destroyed by the fire that followed the 1906 San Francisco earthquake, the Pacific Mutual Life Insurance Company took precautions with its new Los Angeles building. It was designed to withstand earthquakes, fireproofed with concrete throughout, and the windows fitted with concealed rolling steel shutters.
The original building was added to and remodeled over the years, including a major renovation in 1936 to create lucrative first-floor retail space. The extent of structural changes required a new exterior design, which was executed in a plain monumental Moderne style popular at the time.
In 1921, a twelve-story Beaux Arts building was added to the complex. Several times larger than the 1908 building, this structure features a grand lobby with a barrel-vaulted ceiling and sweeping staircases in Italian Tavernelle marble. Unlike that of the original building, its elaborate terra cotta façade is basically unaltered.
The third structure is a two-story parking garage from 1926, with offices and meeting rooms on the top floor. Then, as now, its function was disguised in a charming Beaux Arts exterior with a cordova tile roof.
PacMutual now houses a range of tenants, from attorneys and architects, to the fashion firm Nasty Gal, to the Los Angeles Conservancy!