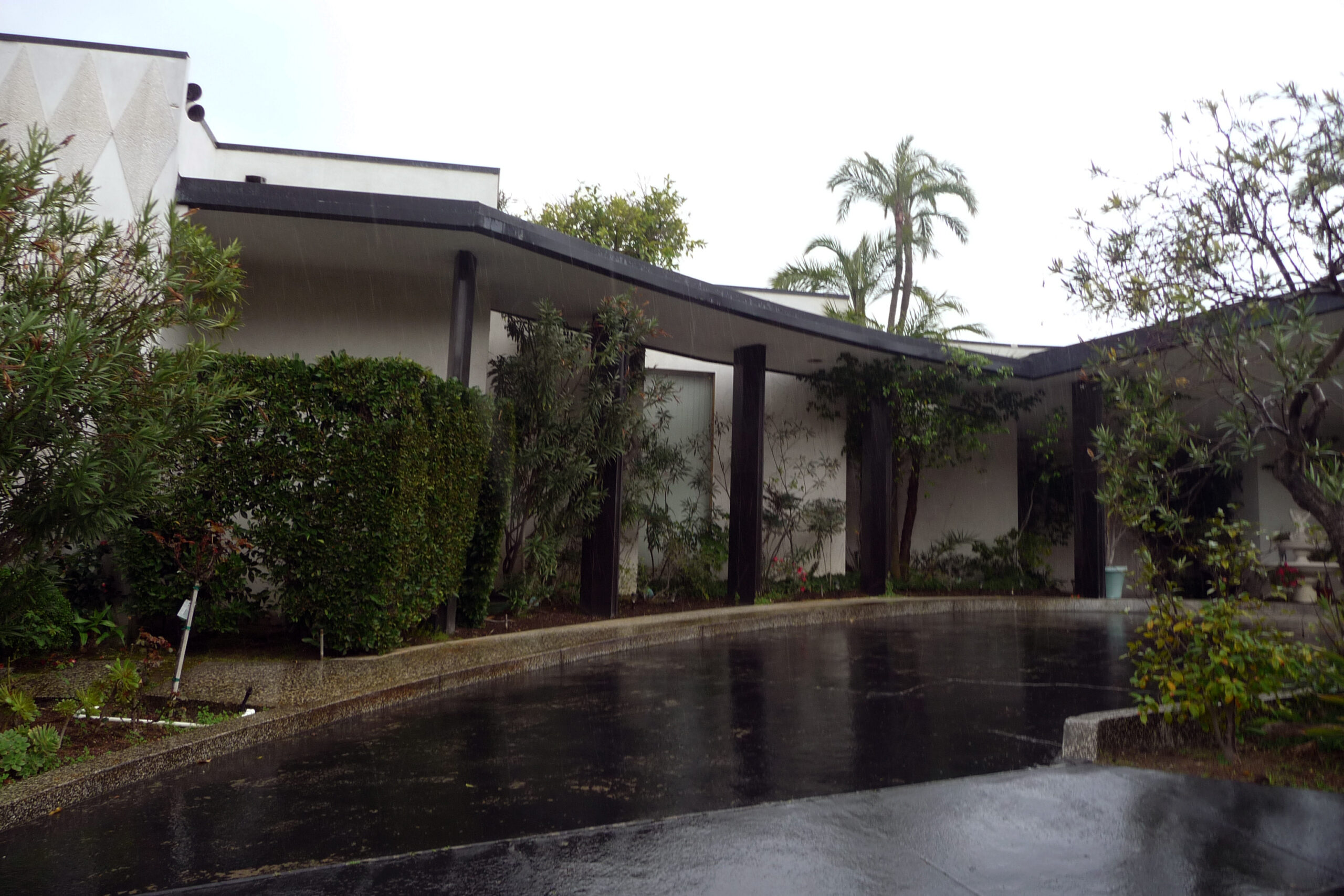 Place
Trousdale Estates
This A-list enclave in Beverly Hills was designed by top architects for the Hollywood elite.
Perched at the highest point of Beverly Hills, the 1950s-1970s Trousdale Estates development promised "Life Above It All" to the wealthy few, including many celebrities, who could afford to build custom homes there. Developer Paul Trousdale built thousands of buildings throughout the nation, but this exclusive subdivision was the only one to bear his name.
Construction began in 1954 when the first clients purchased lots and hired A-list architects to design the homes of their dreams, and development continued apace through the 1960s and early 1970s.
The neighborhood contains Los Angeles' largest and most complete grouping of custom Mid-Century Modern architecture by master architects, including Richard Dorman, Wallace Neff, Paul R. Williams, Cliff May, A. Quincy Jones, Lloyd Wright, and many others. Its houses are in a variety of sub-styles including Hollywood Regency and California Ranch, most of which fit into the Mid-Century Modern category. They are large and sprawling, but all of the intact examples are only one-story in height; the design review board, headed by architect Allen Siple, ensured that all houses would be at least 3,000 square feet but remain single-story.
This protected the expansive views and created a neighborhood of wonderful, horizontally oriented homes featuring the unusual architectural combination of restraint and extravagance. No wonder Trousdale Estates was prized by celebrity residents from Groucho Marx to Elvis Presley.