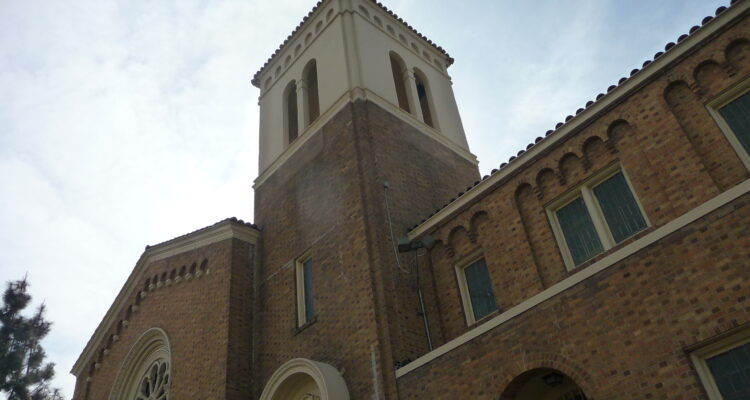 Place
Second Baptist Church
Designed by Paul R. Williams, the Second Baptist Church has been an anchor in South Los Angeles' African American community for decades.
The Second Baptist Church was established in 1885 in downtown Los Angeles to distinguish itself from the all-white First Baptist Church. During its early years, the congregation was located at Sixth Street and Maple Avenue. 
Along with the First A.M.E. Church, which dates to the 1870s, Second Baptist is one of the oldest black congregations in Los Angeles. The church's grand Romanesque Revival architecture, designed by master architect Paul Revere Williams, made it an early landmark within the community. Williams, a native Angeleno, was the first African American member of the American Institute of Architects. 
The construction of Second Baptist also tells an important story about its prominence.  Under the direction of Reverend Thomas L. Griffith, it was designed to accommodate 2,500 people, making it the largest and most expensive church to be built for an African American congregation in Los Angeles at the time. 
In its early years, Second Baptist Church was the largest gathering space for African Americans west of the Mississippi.
Throughout its history, the church has hosted speeches and lectures by renowned intellectuals and activists, including W.E.B. Du Bois, Martin Luther King, Jr., Coretta Scott King, and Malcolm X. 
The church is a Los Angeles Historic-Cultural Monument and is also listed in the National Register of Historic Places.