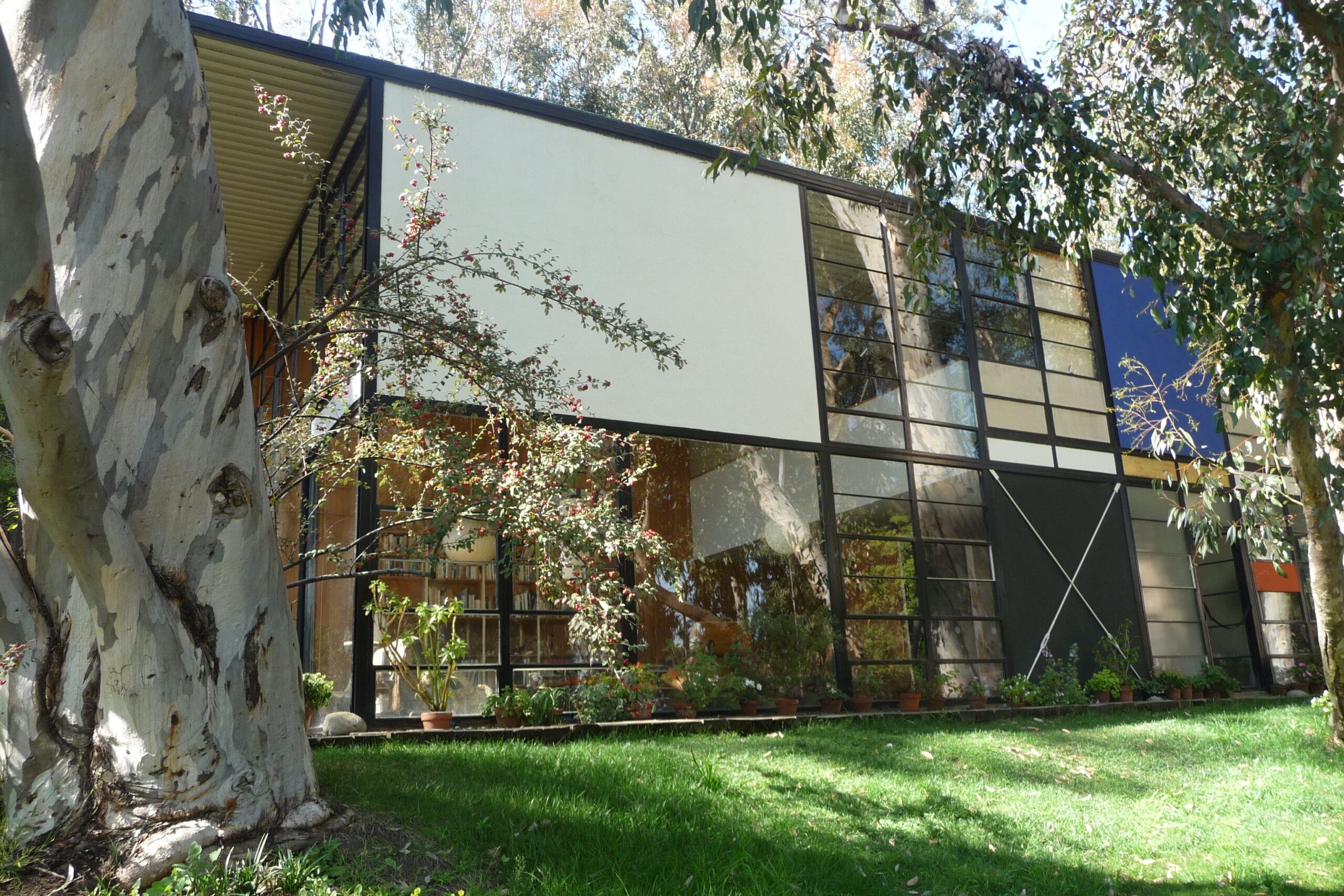 Saved
Case Study Houses
The Case Study Houses served as a blueprint and inspiration for Mid-Century homes in Southern California.
Saved
In 2013, ten Case Study House program residences were added to the National Register of Historic Places.
Overview
Launched in 1945 by John Entenza's Arts + Architecture magazine, the Case Study House program commissioned architects to study, plan, design, and ultimately construct houses in anticipation of renewed building in the postwar years.
While the Case Study House program did not achieve its initial goals for mass production and affordability, it was responsible for some of Los Angeles' most iconic and internationally recognized modern residences, such as the Eames House (Case Study House #8) by Charles and Ray Eames and the Pierre Koenig-designed Stahl House (Case Study House #22), famously photographed by Julius Shulman.
After a decade-long effort, L.A. Conservancy's Modern Committee succeeded in listing ten Case Study residences on the National Register of Historic Places.
About This Issue
With an emphasis on experimentation, and a goal of promoting good, modern, affordable design for single-family homes, the program helped to disseminate the midcentury modern aesthetic through its thirty-five published plans. Of these, twenty-five houses and one apartment building were built in California and Arizona.
The program offered an unparalleled opportunity for commissions and publicity for established architects including Richard Neutra, J. R. Davidson, Sumner Spaulding, and William Wurster. It helped raise the profile of then-lesser-known designers including Craig Ellwood, A. Quincy Jones, Edward Killingsworth, Ralph Rapson, Eero Saarinen, and Raphael Soriano.
Our Position
On November 21, 2013, the Los Angeles Conservancy Modern Committee was awarded a Governor's Historic Preservation Award to recognize its work in nominating eleven Case Study Houses to the National Register of Historic Places.
Through the efforts of the Los Angeles Conservancy Modern Committee, eleven Case Study House residences in Los Angeles, San Diego, and Ventura counties are now recognized as nationally historic. Ten are officially listed in the National Register of Historic Places, and an eleventh was deemed eligible for listing.
Few of the Case Study Houses currently have preservation protections, and some have been demolished or significantly altered. This proactive step recognizes the eleven nominated homes and raises greater awareness about the Case Study House program while providing a historic context for future designation of the remaining eligible properties.
On May 1, 2013, the State Historical Resources Commission voted to recommend listing of ten Case Study Houses in the National Register of Historic Places.  These ten residences with certifying recommendations were submitted to the National Park Service for final review and listing by the Keeper of the National Trust.  They were formally listed on July 24, 2013.
An eleventh nominated residence, Case Study House #23A, was not formally listed because of owner objection, but it received a determination of eligibility for listing in the National Register. All eleven residences will be considered historic resources and will enjoy the same protections under the California Environmental Quality Act (CEQA).
Several Case Study Houses were not included in the nomination — if they've been altered or demolished, or for other reasons — but with this platform in place, it will be easier for other CSH homes to be nominated in the future.
Likewise, a few CSH houses, such as the Eames House (CSH #8), weren't included because they're already individually listed.
Case Study House residences included in nomination:
Los Angeles County
San Diego County 
Ventura County