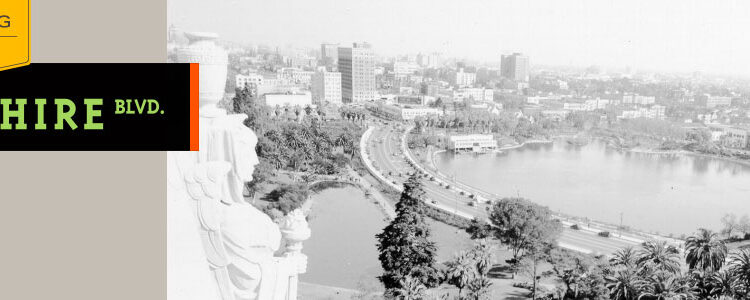 History of the Parks District
The birthplace of Wilshire Boulevard, this area spans from Alvarado St. to Commonwealth Ave., encompassing Lafayette and MacArthur Parks. 
While a stretch of Wilshire in Santa Monica is older, it was renamed Wilshire from Nevada Avenue in 1913. The first stretch called Wilshire Boulevard was west of Westlake (now MacArthur) Park, developed by millionaire socialist Henry Gaylord Wilshire starting in 1895.
The Parks District developed in the early twentieth century as a residential area of fine homes and elegant apartment hotels.
Sunset (now Lafayette) Park rose on undesirable land donated by Clara Shatto, whose husband owned Catalina Island. It was renamed in 1918 after the Marquis de Lafayette.
Created on former swampland, Westlake Park was a major gathering place by the 1920s with boating, music, and the nearby Westlake Theatre (now a swap meet). In 1934, the final leg of Wilshire was laid right through the park. The park was renamed in 1942 for Army General Douglas MacArthur.
After a period of decline following World War II, the area now bustles with a large Central American community and an influx of loft dwellers.