About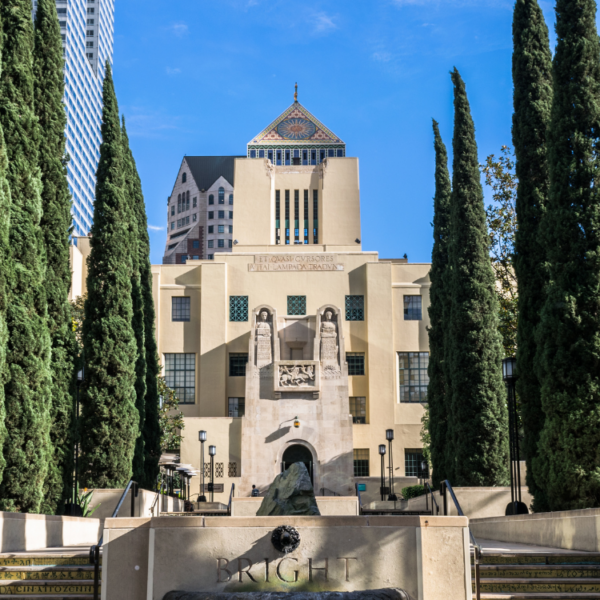 We are the Los Angeles Conservancy.
We are a nonprofit membership organization whose mission is to work through education and advocacy to recognize, preserve, and revitalize the historic architectural and cultural resources of Los Angeles County.

Founded in 1978 to save the Central Library in downtown L.A. from demolition, we have the largest membership of any local preservation organization in the United States.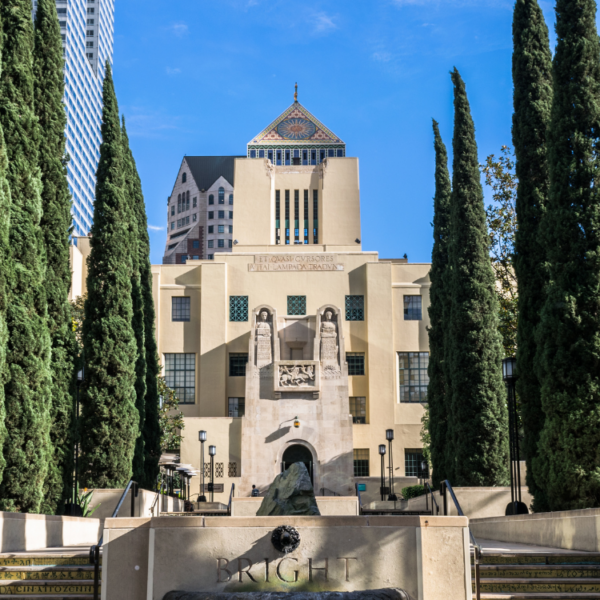 We believe that Los Angeles County is a place where people value the past and consider it an essential part of our present and future.
Through our walking tours and other special events, we have brought countless Los Angeles residents and visitors closer to the historic buildings and unique spaces that make Los Angeles so special.
We raise awareness about issues affecting Angelenos, their neighborhoods, and the legacy businesses we cherish—and make resources, technical support, training, and financial assistance available to small legacy businesses in need.
We proactively work on preservation issues throughout the County and in response to specific threats to cultural and architectural historic resources.
And we nurture the next generation of preservationists by bringing history to life to thousands of students each year.
Why Preserve Historic Places?
Historic buildings, structures, landscapes, and neighborhoods hold the stories of generations of Angelenos. They give us a sense of place, become part of our identity, and represent our values as a culture. They embody our shared history.
Los Angeles may be known worldwide for its architectural icons and resounding cultural voice, but Angelenos know a more personal L.A.
From the historic nursery down the street to our favorite Googie coffee shop to the hole-in-the-wall taqueria down the street, we have a curbside view of Los Angeles unlike any other. L.A.'s older and historic neighborhoods are authentic and rich in character and distinction.
We want a donut; we eat it at a donut hole. Missing mom's home cooking? We go to a longtime neighborhood restaurant where the recipes, ingredients, and people remind us of home. And, when we need to feel inspired, any of L.A.'s adaptively reused historic buildings show us how creativity and resolve can turn an underutilized space into an exciting place of the future.
This is the Los Angeles we love and work hard to preserve. We hope you do too.
If you share our vision, please explore this website to learn more about historic places and communities, our important issues, our great events, and how you can become a member!