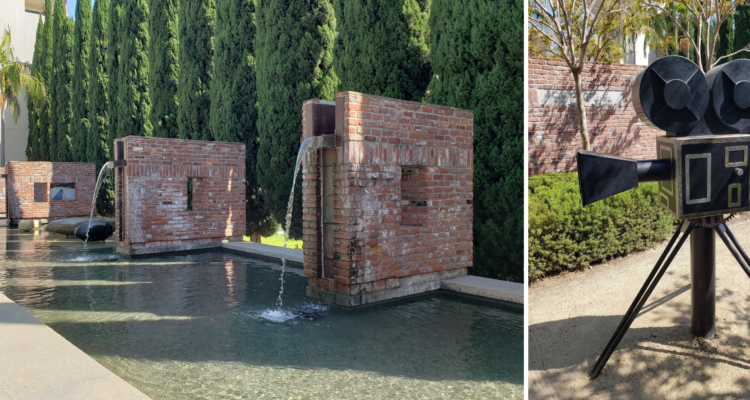 Art Tells a Story Panel Discussion
Join us at 1 p.m. on Saturday, October 19, for this special panel discussion. Admission is available only to those registered for our Culver City at a Crossroads event.
Location
Helms Design Center
8745 Washington Blvd.
Culver City, CA 90232
Speakers and panelists will discuss Culver City's Art in Public Spaces program, along with some of the individual pieces of public art tourgoers will see as they walk around Culver City.
Length: approximately 50 minutes.
Please note: seating capacity is extremely limited and is available on a first-come, first-served basis.
Panelists
Barbara McCarren
Artist Barbara McCarren's significant works include "Panoramic" and "Quotation Courtyard," two public art pieces located at Culver City's Heritage Park
Nate Mohler
Multi-media artist Nate Mohler is currently working with Culver City to develop a new digital temporary artwork 
May Sun
Artist May Sun's works include "La Ballona," a significant public art piece located at Culver City's Heritage Park 
Moderator
Louise Coffey-Webb 
Collections Manager, Art in Public Places Program, City of Culver City
Host
Christine Byers 
Cultural Affairs, Public Art & Historic Preservation Coordinator, City of Culver City