Explore L.A.'s Legacy Businesses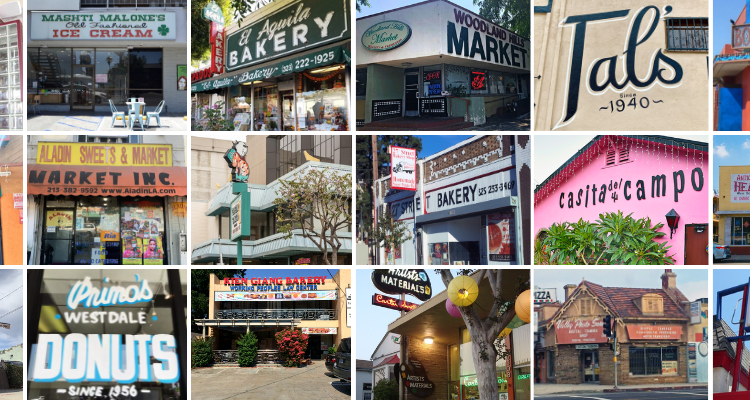 Curating the City: Legacy Business
Explore L.A.'s Legacy Businesses
A cross-section of community-serving, locally-owned businesses operating for at least 20 years
Use this map or the listings below to explore.
This directory represents a sampling of legacy businesses in Los Angeles County and is not an exhaustive list of significant longtime businesses in the region. This map will be updated regularly.
While some locations have been advocacy issues for the Conservancy, there is no direct correlation between the map and our advocacy activities or outcomes.