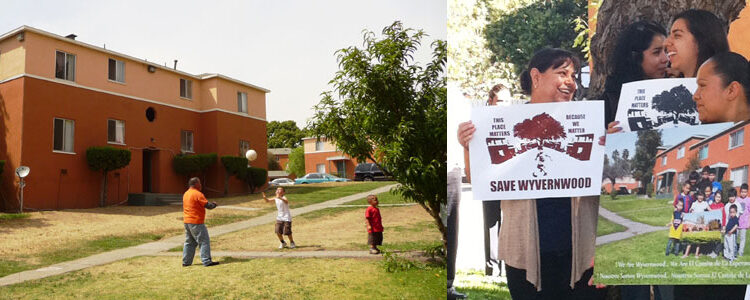 FAQs: Wyvernwood vs. "New Wyvernwood"
The City of Los Angeles will soon decide whether to allow the demolition of Wyvernwood, the city's first large-scale garden apartment community. Wyvernwood's current owner, Miami-based Fifteen Group, seeks to replace the historic community with a $2 billion mixed-use development known as the Boyle Heights Mixed-Use Community Project (or "New Wyvernwood").
Not surprisingly, the project's environmental review process has strongly favored increased density and new construction over rehabilitating the historic buildings. What is surprising is how some facts have been exaggerated or misconstrued — from the level of crime at Wyvernwood to the myth that preserving Wyvernwood would prevent simple updates like installing washers and dryers. Naturally, this misinformation has caused a certain amount of confusion.
To help clarify the various issues involved, we answer some frequently asked questions (FAQs).