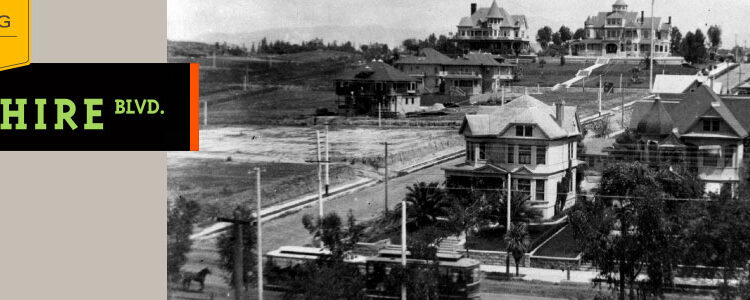 Before there was a Wilshire Boulevard, there was Orange Street, a small residential thoroughfare built in the late nineteenth century connecting the western edge of downtown to Westlake Park. Wilshire had been developing to the west of the park, while downtown continued to develop to the east.
Traffic multiplied as the car became the vehicle of choice, and in the 1920s, city planners and elected officials decided that the mighty boulevard must press east.
In 1924, Orange Street became Wilshire within downtown; in 1930-31, it was widened and extended from Figueroa Street to Grand Avenue (as far politically as it could go, lest it cut through more blocks of existing buildings).
The trademark office towers that now line Wilshire downtown didn't appear until after World War II. Downtown now spans from Grand Avenue to Alvarado Street.