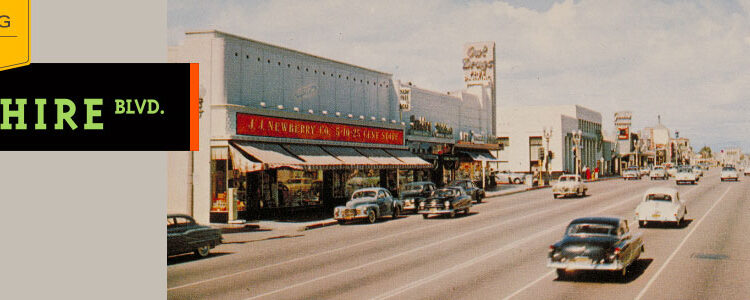 Santa Monica was developed in 1875 by John P. Jones, a U.S. Senator from Nevada. The city contains the oldest stretch of Wilshire Blvd. (from Centinela Ave. to the Pacific Ocean), originally called Nevada Avenue and changed to Wilshire in 1913.
Jones sought to create an oceanside resort town with Colonel Robert S. Baker, who had bought the Santa Monica and San Vicente rancho from Jose Sepulveda. Jones built a Victorian home overlooking the ocean (called Miramar, or "view of the sea"), which later operated as a hotel.
Santa Monica also played a role in auto history and aviation, as the site of early auto races and the Douglas Aircraft Co. (now Douglas Park, 2400 Wilshire).