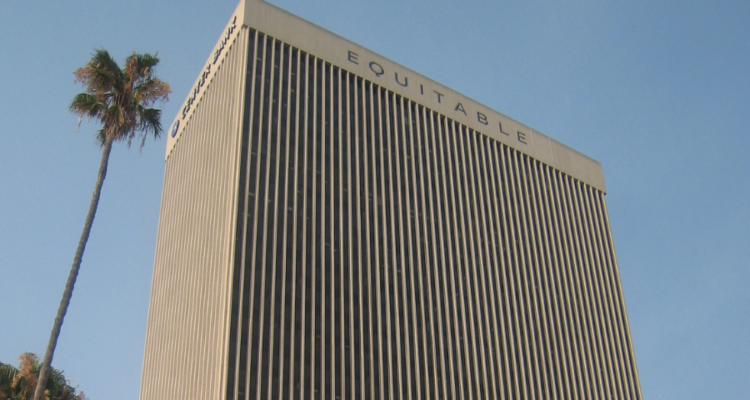 Cynthia Herrera on: Equitable Plaza

I've been working in an office at the Equitable Plaza since 1995. (Before that, our office was at Museum Square, further west on Wilshire by the Tar Pits.)
For years, I parked on the streets around Equitable Plaza, and there were days when I had to cross Wilshire at Mariposa. That block of Wilshire can get very windy at times, with the tall buildings creating a wind tunnel of sorts. Winter mornings, before the sun has hit the pavement, were especially "brutal". Sure, those in other places that have real winters can snicker, but that little corner was a reason to bundle up in cold-weather gear.
Our 16th floor office was a great vantage point for witnessing the incredible transformation of this area in the last several years. We had front-row seats to the construction of City Center on 6th behind our building and the RFKennedy school complex on the grounds of the Ambassador Hotel across the street.
I love my "Wilshire Canyon"!