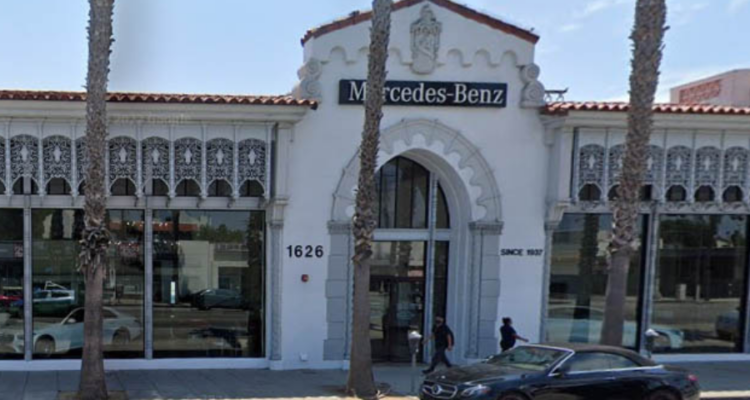 Jim Bowers on:  W.I. Simonson
From 1984-1996 I used to walk along Wilshire to my office at 4th St., often passing the W.I. Simonson dealership with its extravagant painted ceiling and huge plate glass windows that put the "show" in showroom.
I remember vividly the shock I felt on April 17, 1986, as I watched the building go up in flames from my 10th-floor office across town. As the charred remains were eventually bulldozed, I thought "What a loss!"
Imagine my delight when, after about 2 years, the dealership was beautifully and sensitively restored to its former glory. Like a phoenix!