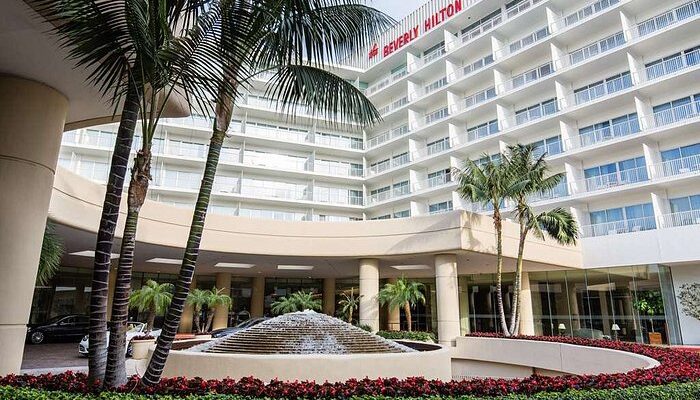 William Sowles on: The Beverly Hilton
William Sowles on: The Beverly Hilton
Back in the day, Trader Vic's was the place to go. At any time, you could see Hollywood A-listers and many other characters.
Traders' coconut fried prawns, followed by a grand New York steak and dessert with Snow Balls, was it!
I was fortunate to have had dinner at Trader's the night they closed…but not all is lost, The Beverly Hilton now has Trader Vic's by the pool.
The new owners have done a wonderful job in keeping the old gal nice and filled with the ambiance that only a great Hilton Hotel can offer. Just perhaps, the new generation of Hollywood A-listers will discover the Beverly Hilton, too.
Editor's Note: Mr. Sowles shared this memory with the Conservancy in 2014. The Beverly Hilton's Trader Vic's sadly closed in 2017.