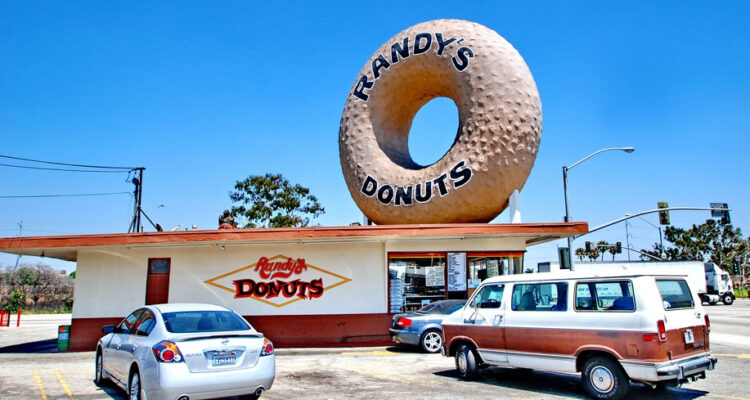 Feature
Car Culture in Los Angeles
Greater L.A.'s symbiotic relationship with the automobile reshaped architecture and the way people lived.
The urban environment began reflecting people's reliance on cars: the shift away from mass transit, the infrastructure built to support cars and how people used them in daily life and commerce, and the increasing distances to which people were moving.
Los Angeles is filled with examples of architecture developed in direct response to the new curbside culture. From exuberant Googie coffee shops and car washes, to poetically intricate freeway systems, nothing says Car Culture like L.A.