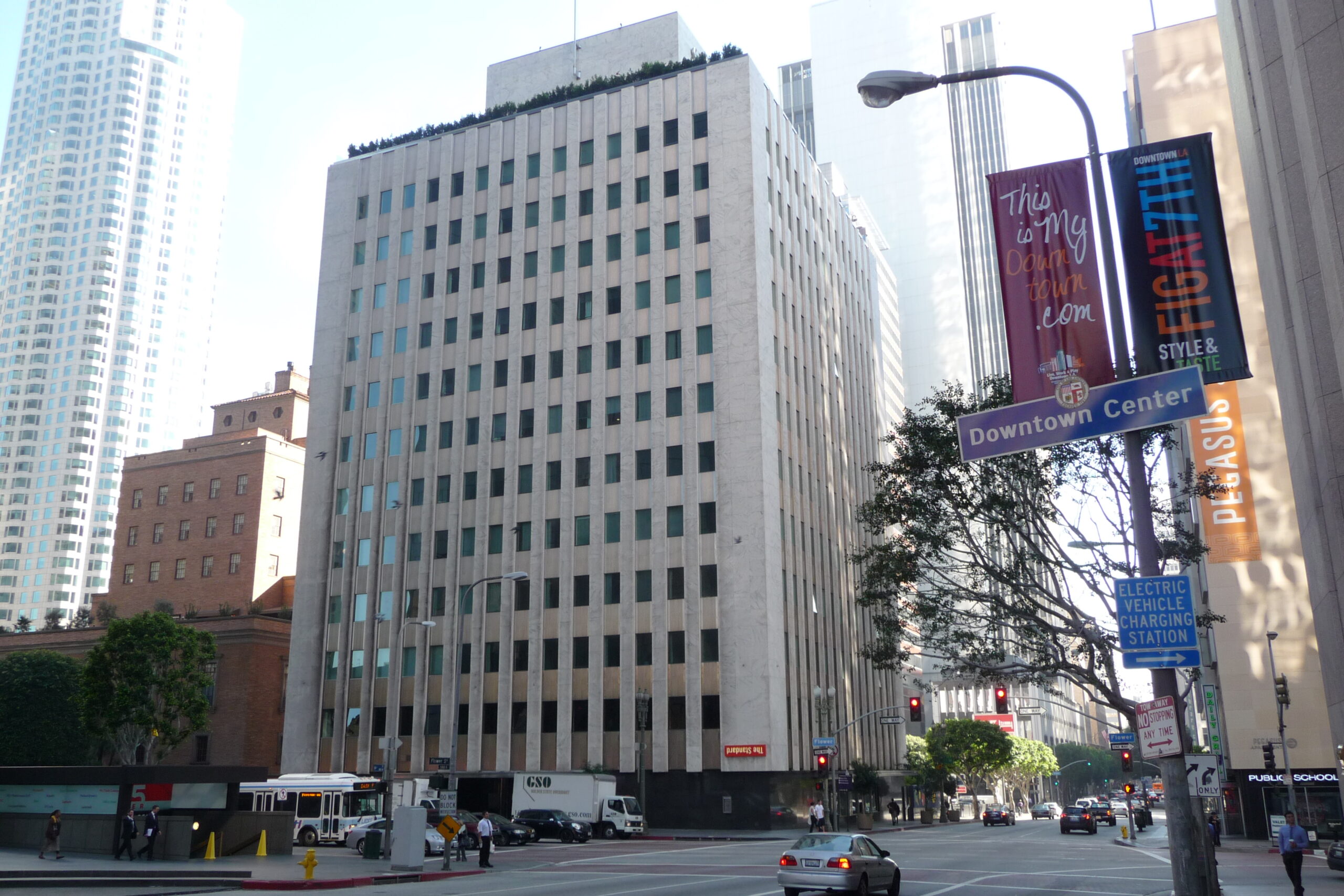 Place
The Standard, Downtown LA
One of the finest examples of the Corporate Moderne style in Los Angeles, this 1955 building now thrives as a hip hotel.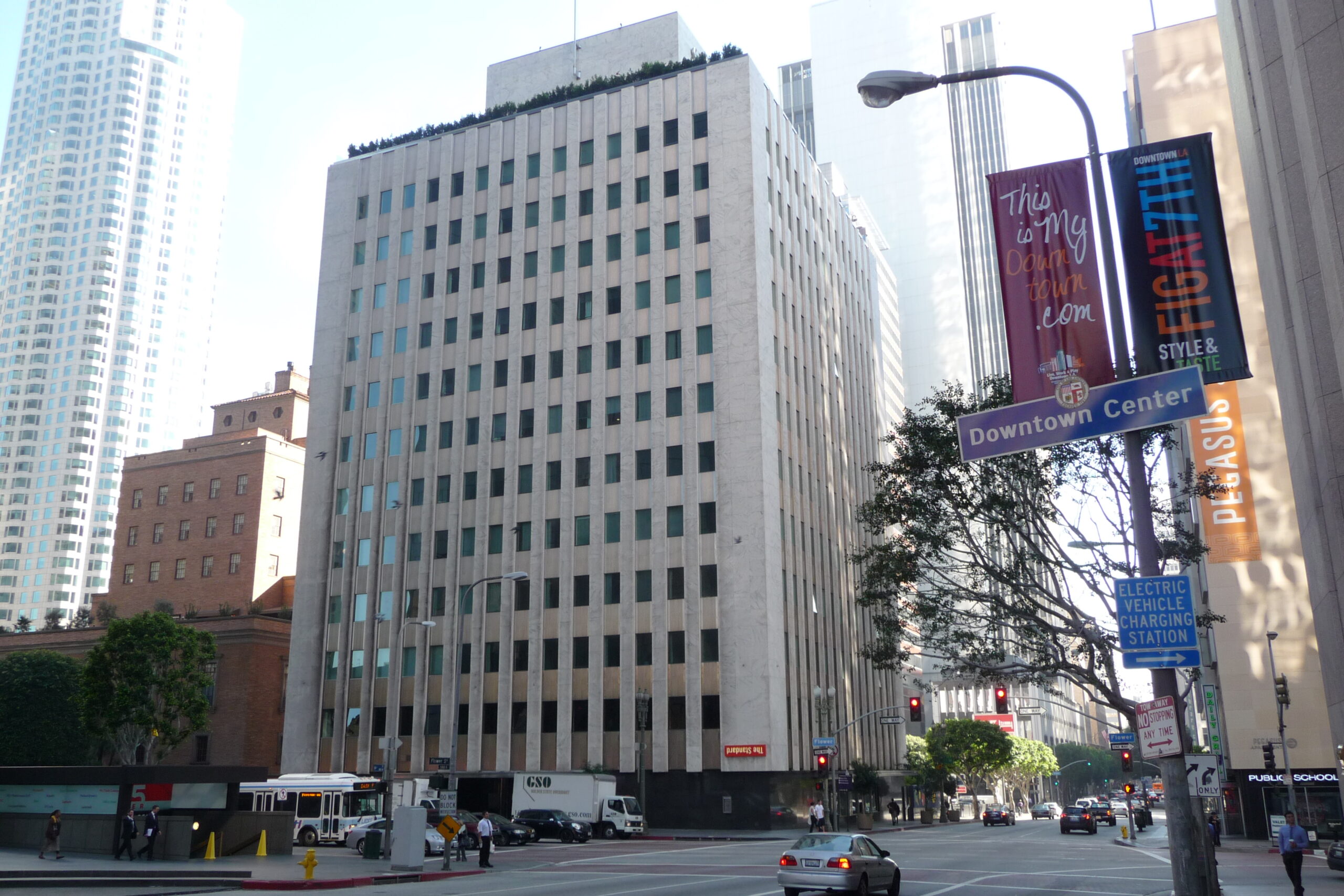 The Superior Oil Company Building is one of the finest examples of the Corporate Moderne style in Los Angeles and stands out as one of the strongest designs of architect Claud Beelman's later career.
Beginning in the 1930s, Beelman proved himself a master of Late Moderne styles by creating innovative and eye-popping office building designs ranging from downtown's blue-green Eastern Columbia Building to Hollywood's Don Lee Mutual Broadcast studio.
His 1955 Superior Oil building, constructed in collaboration with builder William Simpson, represents a simplified, abstracted redefinition of these earlier styles that incorporates Modernist principles to create a refined new corporate idiom. Twelve stories in height, the steel-framed high-rise uses a pier and spandrel system like that pioneered by Louis Sullivan at the turn of the century.
The modern twist is that the piers are clad in gray-veined white marble and the recessed spandrels are ribbed stainless steel interspersed with windows, creating a clean and imposing look. The piers and spandrels emphasize the upsweeping, vertical nature of the building, making it seem taller than the 150-foot height to which it was restricted by zoning laws of the time.
A 2002 rehabilitation by Koning Eizenberg Architecture, Inc. reinvented the building as the trendy Standard Hotel, blazing the trail for adaptive reuse in Downtown Los Angeles. As a stunning Corporate Moderne high rise and a successful example of a historic building given a new life with a new use, the Superior Oil Company Building represents the best of Beelman—and the best of downtown Los Angeles.