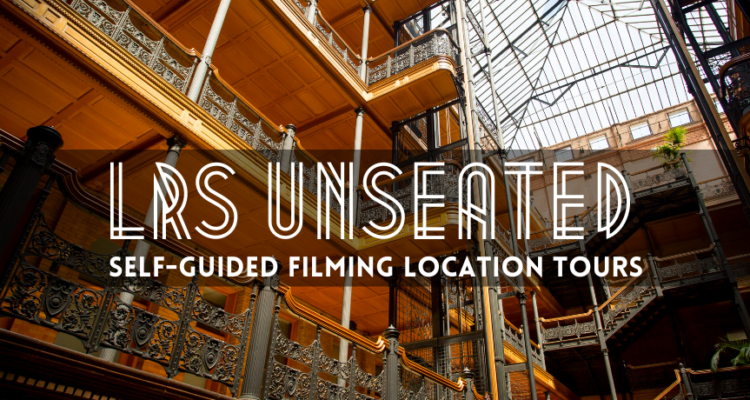 Created by the Conservancy's LRS Volunteer Committee, LRS Unseated is a collection of self-guided tours of filming locations throughout Los Angeles. Was SUNSET BOULEVARD actually filmed anywhere near Sunset Boulevard? Where did James Dean first say "hi" to Natalie Wood in REBEL WITHOUT A CAUSE?
Find out when you join us for LRS Unseated! Self-guided driving tours will be available for all different areas of L.A. County, plus a walking tour for downtown Los Angeles!
Each Tuesday and Friday in June we're spotlighting a brand-new filming locations tour as curated by the LRS Volunteer Committee.
Thank you to our traditional Last Remaining Seats Sponsors who continued to support us in 2021!
Tom Dolby & Family, Walter J. Holly O. Thomson Foundation
Major funding for the Los Angeles Conservancy's programs is provided by the LaFetra Foundation and the Kenneth T. and Eileen L. Norris Foundation.