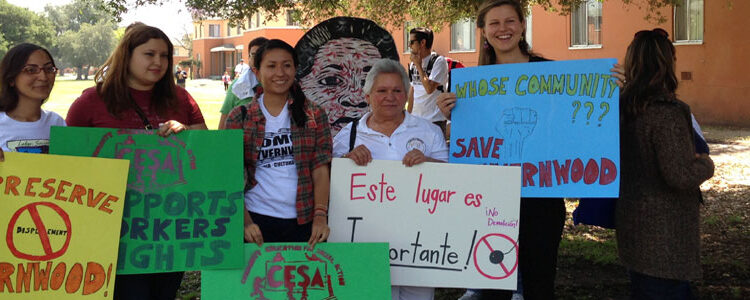 Question 1: Why Does Saving Wyvernwood Matter?
By design, Wyvernwood was intended to build and foster community, providing quality housing for working-class people and using architecture to improve their lives.
When it opened in 1939, Wyvernwood was the first large-scale garden apartment development to be built in Los Angeles. It followed progressive garden city planning principles of the time, including creating both large and intimate green open spaces to provide a garden-like setting and separating cars from pedestrians to enhance safety.
Wyvernwood is a close-knit community, where people have built lives, families, and strong social connections over generations—a rarity in a city as large as Los Angeles. Despite the rhetoric and pretty pictures of the proposed project, what makes Wyvernwood special and irreplaceable cannot be replicated or simply transported to a "New Wyvernwood."
The qualities that made Wyvernwood and other Los Angeles garden apartments innovative, livable, and sustainable in the early twentieth century still hold true today.
We will never again have these kinds of places, so we must preserve them while we can. This matters not just to the residents of Wyvernwood and Boyle Heights, but to all the people of Los Angeles who love and appreciate quality garden apartments.
Question 2: Is it really financially feasible to rehabilitate Wyvernwood?