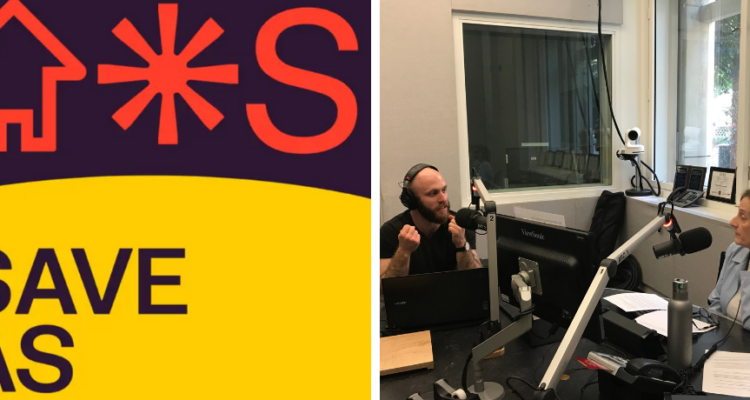 Save As: NextGen Heritage Conservation
In recent years, challenging questions around why saving historic places matters have become hot topic issues. Why do we save historic places, and for whom? Who decides what's worth saving? And, perhaps the biggest question of all: Can preserving cultural heritage help foster healthy communities?
In 2020, a bold new podcast from the University of Southern California Heritage Conservation Program set out to explore these issues and more with the people who will help shape the future of historic preservation: students.
Save As: NextGen Heritage Conservation is a grassroots effort led by producer Willa Seidenberg and hosts Trudi Sandmeier and Cindy Olnick—all USC alumni and familiar figures in L.A.'s historic preservation community.
Rooted in urban planning and design, this one-of-a-kind endeavor makes historic preservation accessible and relevant while offering Heritage Conservation program students and alumni a platform to showcase their work and research to a broader audience.
Guests share groundbreaking work from their passions and identities, highlighting lesser-known aspects of L.A. history and conservation's integral ties to current issues, such as racial justice, affordable housing, and climate change. 
Save As strives to increase the constituency for heritage conservation, help people better understand where they live, cultivate a better-informed citizenry empowered to save places, and help USC students share their research and learn to talk effectively about heritage conservation.
The podcast also encourages the study and practice of heritage conservation with a mini-series entitled "Where Are They Now," which catches up with USC alumni and traces their career paths.
Save As is a labor of love from the heart of a small team of passionate preservationists and is a 100% volunteer effort. All expenses, from software to swag, are paid out of pocket. The podcast is supported entirely by donations and volunteer support which has helped position Save As as a model for spreading knowledge about preservation, forging connections between and among scholars, and amplifying new voices.
In 2022, Save As: NextGen Heritage Conservation podcast earned a Preservation Award for its contributions to preserving L.A.'s heritage. 
Don't miss an episode! Listen to Save As on Apple Podcasts today.