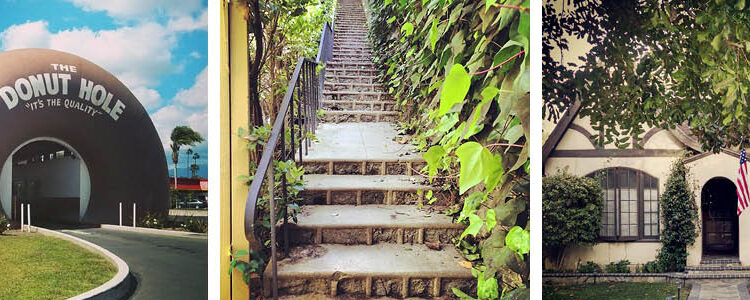 What's Your #LAStoryhood?
Every neighborhood is distinct in some way, from picturesque bungalows to hidden staircases to your favorite neon-illuminated theater. These older places play an essential role in connecting locals to one another, building community pride, and enhancing the quality of everyday life.
In celebration of the diversity of L.A.'s neighborhoods, the Conservancy is pleased to unveil #LAStoryhood, a new platform for recognizing the unique character of the region's older communities.
As part of our ongoing efforts to collaborate with residents across the city and county, we are looking to you to tell us what matters to you and to all of us as Angelenos.
It's this simple: Without its older and historic neighborhoods, L.A. would not be the place that we all love so much.
Share your story today! To contribute to this open-ended conversation, use the tag #LAStoryhood on Instagram and Twitter and show us the places and qualities that make your neighborhood special.