Architect
Cliff May
Widely considered the father of the California ranch house, May made an indelible mark on the landscape and lifestyle of postwar Southern California.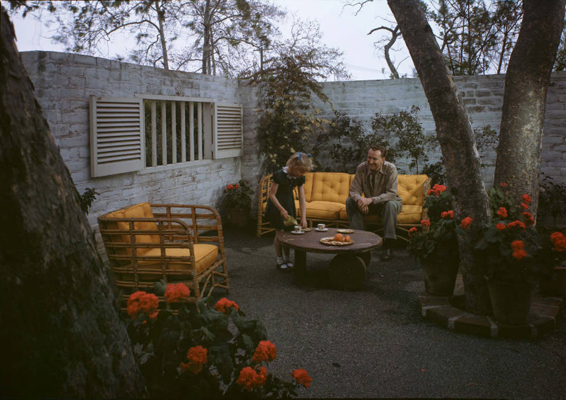 Cliff May (1909-1989)
"A house doesn't have to look modern to be modern," Cliff May told the New York Times in 1986.
Born in 1909, May was exposed early on to the design aesthetic that would influence his life's work. His mother was a direct descendant of Jose Antonio Estudillo, a member of one of the prominent native California families (Californios) who owned vast ranchos. He spent his summers as a youth on an original Mexican ranch owned by an aunt on his father's side. 
May never attended architecture school and could not draw well. Undaunted, in his early 20s he began designing and building houses in his hometown of San Diego. He moved to Los Angeles in 1935, in the midst of the Great Depression.
He fused elements of the Spanish Revival style with Modernism to produce low-slung, horizontally oriented, pitched-roof ranch houses. Their open, relaxed layout emphasized outdoor living, perfect for the casual lifestyle and temperate climate of Southern California. 
May's Modern ranch house designs took the country by storm after World War II. Among the many ranch home tracts he designed with partner Chris Choate, the largest and perhaps most highly regarded is Lakewood Rancho Estates (1953-54) in Long Beach.
What May lacked in drawing talent he made up for in brilliant marketing skills. He sold designs for about 18,000 ranch homes and over 1,000 custom residences. At the height of their ubiquitous construction in the 1950s and 1960s, May's Los Angeles ranch houses were continually featured in magazines including House Beautiful, Sunset, and Architectural Digest. 
There was clearly more to May than the suburban ranch house. By integrating interior components such as skylights and translucent interior walls to harmonize with the natural landscape, he was essentially practicing environmental design before it was a recognized discipline. May died in 1989.
Related Places