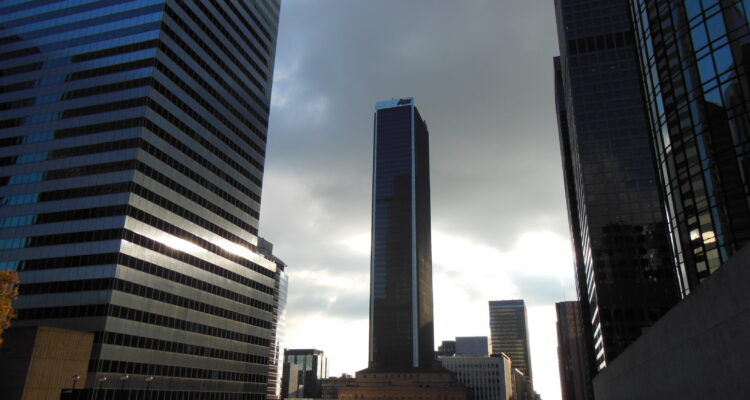 Place
Aon Center
The tallest building on Wilshire and, when it opened, the tallest west of the Mississippi.
When this sixty-two-story tower opened in 1973 as United California Bank, it soared above downtown as the tallest skyscraper west of the Mississippi River. It now ranks third in the city after the Wilshire Grand Center (2017) and the U.S. Bank Tower (1989). 
Dismissed decades ago as a nondescript vertical shaft by critics David Gebhard and Robert Winter, the Charles Luckman-designed building has come into its own as one of L.A.'s most recognizable skyscrapers.
Catastrophe was averted on May 4, 1988 when a fire broke out at night on the twelfth floor of what was known then as the First Interstate Bank tower.
While live television beamed frightening pictures of flames climbing toward workers trapped on upper floors, firefighters braced for the possibility of losing the entire building. Though one person perished, the firefighters managed to contain the damage to five floors, saving many other lives.