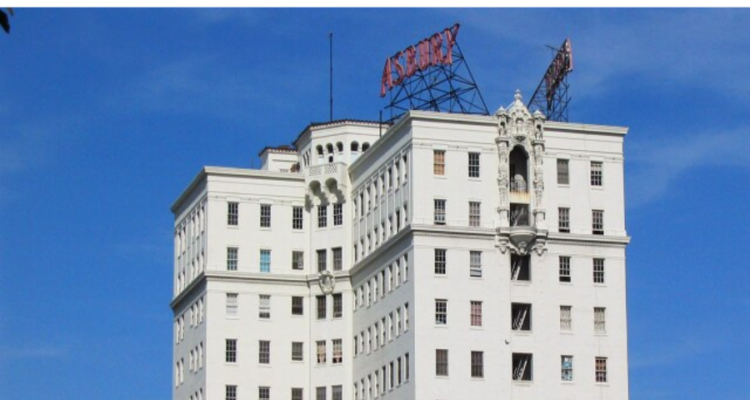 Place
Asbury Apartments
One of Wilshire's "own-your-own" apartment buildings with glowing neon signage.
Originally to be named the San Jacinto Dwellings, these luxury residences with commanding views of Westlake (now MacArthur) Park were regarded as ultra-exclusive when the building opened in 1925.
Units were sold individually in what was termed the "own-your-own" plan, the building was electrically operated throughout, and it contained a parking garage accessible by elevator -- quite rare at the time.
A balcony extends along the fourth floor of the building, and the upper portion of the fire escape shaft facing Sixth Street is embellished with a semi-circular balcony and elaborate Churrigueresque detailing.
The two rooftop signs, advertising "Asbury" in neon, are visible for several blocks and were restored by the city's LUMENS program (Living Urban Museum of Electric and Neon Signs).