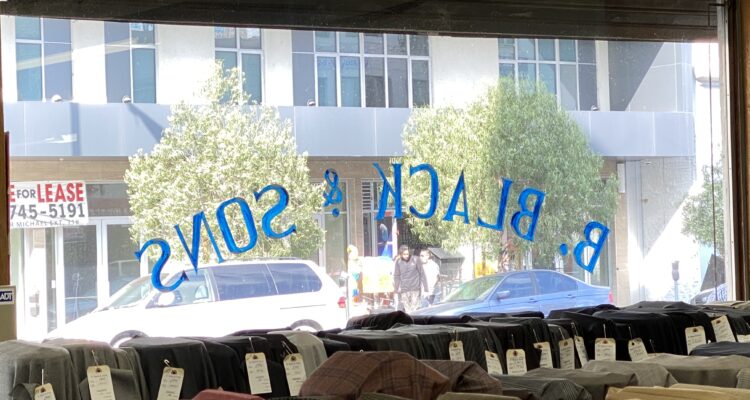 Place
B. Black & Sons
Fourth-generation family-owned and operated fabric business in the Los Angeles Garment District since 1922.
B. Black & Sons offers a large selection of fine quality fabrics and sewing supplies in the heart of the Los Angeles Garment District. The origin story of this family business dates back to 1900 when founder Barnett Black immigrated to New York from Russia at the age of 18 with his family. He found employment in the garment industry and within five years was married and moved his new family to Chicago where he started selling pants from a pushcart. He soon opened Brown & Black Woolen Company with his brother-in-law Sander Brown. 
Although their business was doing well, the family moved to Los Angeles in 1922. Black and his son Jack went into business together and opened B. Black and Son on South Los Angeles Street. They soon outgrew their original space and moved across the street. Another son, Sy, joined the business and they renamed it B. Black & Sons. Son-in-law Ed Volk eventually joined the growing business. In 1925, the company moved for the last time to its current location. 
In 1954, Jack Black who had taken over the business when his father passed away, died. Jack's nephew, Irwin Volk, who represented the 3rdgeneration to enter the family business, became the President of the company and has held that position ever since. Irwin's younger brother Barney became a partner in 1969.
The fourth generation, represented by Barney's children Shanna and Andrew, are now an important part of the company, and dedicated to carrying on the long tradition of excellence started by their great-grandfather nearly 100 years ago.