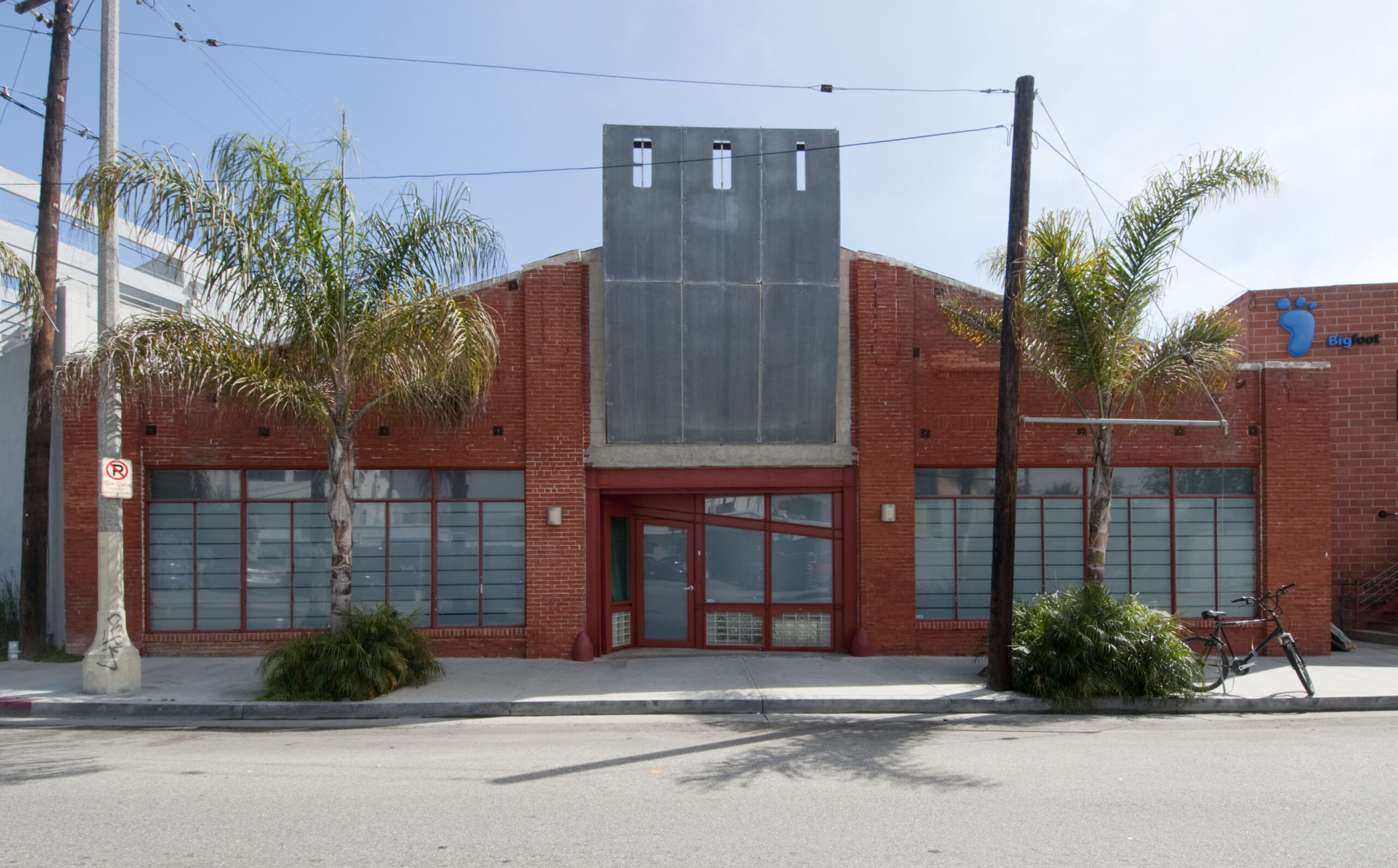 This brick warehouse building has been shared by many businesses over the years, including the Bay Cities Garage, the Eames Office, the Evans Products Company, and now Continuum. Throughout its lifespan, the building has served as a flexible envelope for the creative companies within, a tradition carried on today.
From 1943 to 1988, the building served as the offices of legendary designers Charles and Ray Eames. In the early years, they shared the space with an office of the Evans Products Company, their collaborators on a series of molded plywood objects, including their famous chairs. Eventually, the Eames Office took over the whole building, adding modular space divisions that changed frequently, and eventually even adding another building to the west. When Ray Eames passed away in 1988, she instructed that the building be sold. She also left explicit instructions about the dismantling of the office and its contents, with an enormous part of the collection bequeathed to the Library of Congress. Grandson Eames Demetrios made a film chronicling the disassembly titled "901: After 45 Years of Working."
The building was subsequently acquired by Keith Bright and Associates, a design firm. They commissioned architect Frank Israel to reenvision the space within the historic brick walls. He responded by creating an interior streetscape, a progression of interior volumes that provided the design firm with a new creative workplace, while leaving the exposed roof trusses and brick walls largely intact. The remnants of Frank Israel's intervention in this industrial space help tell the story of a building that has creative energy oozing from its brick walls. Almost all of his changes to the building were reversible and respected the original walls and roof trusses, which were some of the only fixed elements from the time that the building served as the Eames Office. Frank Israel was a master architect, adding another layer to the history of this site.