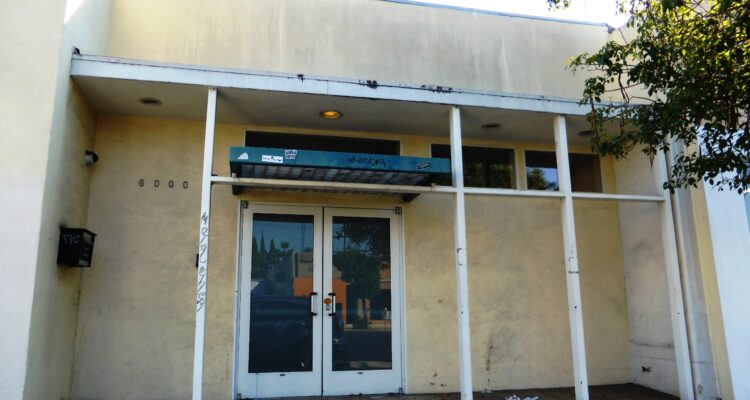 Place
Beth Chayim Chadashim
Beth Chayim Chadashim was the first LGBTQ synagogue in the world.
Founded on April 4, 1972, Beth Chayim Chadashim (BCC) was the world's first LGBTQ synagogue. It sought to provide Jewish LGBTQ individuals with an open and accessible place of worship.
Before BCC's creation, the local Jewish LGBTQ community held weekly meetings at the Metropolitan Community Church (MCC), a nearby LGBTQ Christian congregation at 22nd Street and Union Avenue.
The name "Beth Chayim Chadashim" was inspired by the MCC's newsletter, "House of New Life." After members of the BCC congregation voted to adopt the name for their synagogue, it was translated and edited into Beth Chayim Chadashim.
The first service for BCC was held on June 9, 1972 in congregation member Jerry Gordon's home. 
By its second year, members of the sixty-member congregation began to experience tension over the synagogue's direction. Conflicts arose over how closely the congregation should adhere to tradition and whether membership should be extended to heterosexual individuals. Of particular concern was that fewer than half of the members were women.
In an effort to create a more amiable environment for lesbian and bisexual women, the BCC became the first congregation to create a prayer book with gender-neutral languge, as opposed to one where God is referred to solely in the male form. 
In 1973, a fire destroyed the MCC building on where the congregation was holding services. Beth Chayim Chadashim relocated to 6000 West Pico Boulevard in 1978. In 2005, the synagogue moved down the street to 6090 West Pico Boulevard.