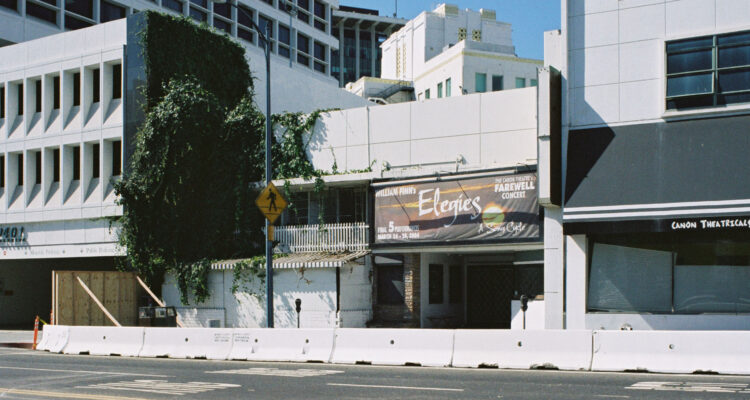 Place
Beverly Canon Theatre (Demolished)
The Beverly Canon presented both independent film and live performance.
The Beverly Canon Theatre opened as the Hitching Post in 1946, the third in a chain of three theatres devoted to westerns.
A year later, it was renamed the Beverly Canon Theatre and began screening art and foreign films. It continued as an independent film house until 1976, when Rudy Solari converted it to a repertory theatre.
The Canon Theatre continued to present live stage performances until it was closed in 2004. It was demolished the following year for a luxury hotel development.