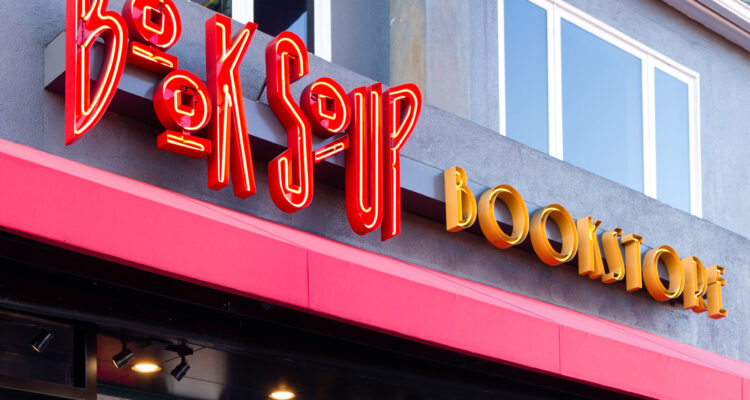 Place
Book Soup
"Bookseller to the Great and Infamous" is Book Soup's tagline: an appropriate description for this Sunset Strip staple.
Book Soup on the Sunset Strip in West Hollywood is known for its floor-to-ceiling titles and legendary book signings, but the story of how this neighborhood icon was born may be lesser known.
In 1975, Glenn Goldman and David Mackler were UCLA graduate students when they decided to open the bookstore. After raising $50,000 in start-up funds, they settled on the Sunset Strip as the location for the bookstore. According to Goldman, "The original idea was to surround the person with books." They opened the Mackler-designed store with two staff, one of which included Goldman.
The bookstore struggled, as many indie bookstores do, but Goldman persevered. "At one point, I lived in the back of the store," he recounted. "Sold some of my belongings. I just didn't want to concede to failure." In the late 1980s, the business outgrew its original location and moved two blocks away.    
When longtime owner Goldman passed away in 2009, Vroman's Bookstore purchased the bookstore. Book Soup staffers worked hard to make the transition to Vroman's ownership seamless. While changes were made to the back office, new owners made sure to maintain Goldman's vision of a space dedicated to creative people in L.A.  
Book Soup's towering bookshelves, author events, and knowledgeable staff have been the key ingredients for the success of this important neighborhood anchor.